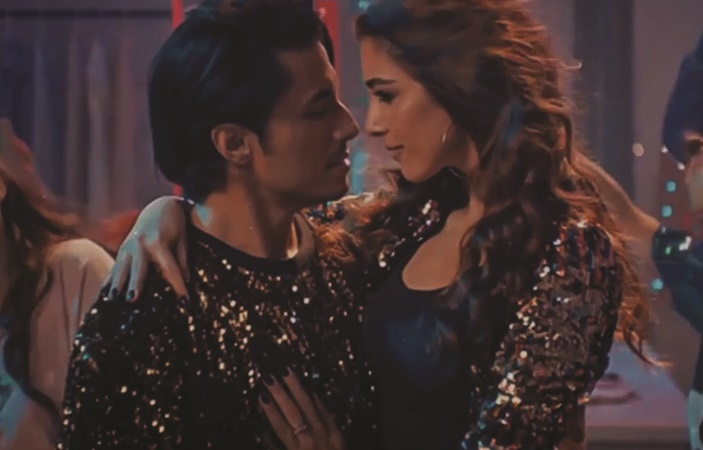 In Karachi (Muhammad Nasir) Ali Zafar's tremendous movie "Teefa in Trouble" is breaking records.
The movie was breaking various records when it was not even released, and now the film has broken more records after being released just three days back, and recently it has broken another record by earning more than 5 crores in the two days of its realease.
Record at Box Office
The film released in 25 countries including Pakistan, with the help of the largest movie film 'Lightingale, Mandviwalla Entertainment and' Geo Films', had grossed around $ 2.5 million on the first day. But according to the latest reports, the film has made more than 5 crores of business in just two days, smashed the records at box office.
Watch To Know "Why Teefa is in Trouble?"
It is worth mentioning that the movie did not release on any festival or occasion. As this movie is presented in the normal days for exhibitions and it was a rationale to be the film's release in the very intriguing part of the election.
But the film's sequence of genres, living creatures, full action, romance, heartfelt locality, heart-catching music, Songs, cameras, performers' performances, all the things together, have made the movie a super hit and all the people are talking about Teefa in Trouble.
The number of people who are young or old are seen singing songs of Teefa in Trouble.
'Chan Ve' became the most popular song of Teefa In Trouble
, while movie's song 'Item Number' was well received. All the shows of the movie have gone well, and the loads of people are keen to watch the movie.
Ranveer Singh's Special Appearance
The Film revolves around Teefa who wants to open a Tikka shop called Teefay ke Tikke. After facing a lot of obstacles he finally achieves his dream. At the end Ranveer Singh endorses his brand. He appears on a Billboard eating tikka! Now that's a small appearance of Ranveer Singh.
BeEducated.pk
wants you to know that the star cast, Ali Zafar, Maya Ali, Javed Sheikh, Faisal Qureshi, made the movie viewers mad with their performances.
Related News
---