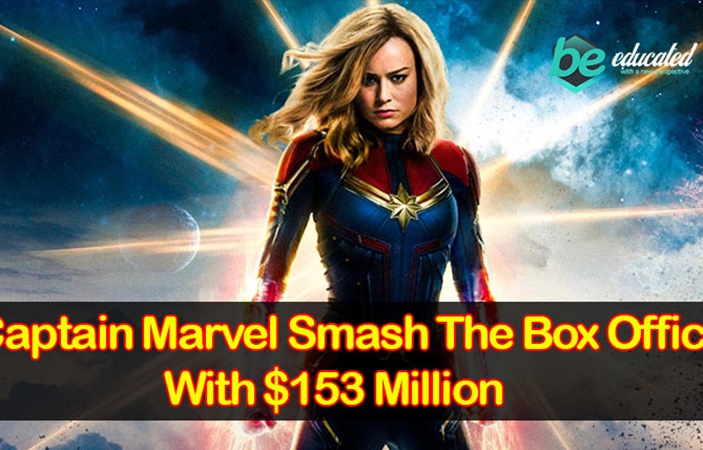 Captain Marvel is the first female Super Hero Movie, launched with $153 million domestically and $455 Million globally, according to Marvel Studio it is one of the biggest block buster's ever led by women.
Brie Larson's Carol Danvers, a character who first debuted in Marvel Comics in 19s, had never been into movies and was lesser knew than many Marvel heroes. But Captain Marvel, ranks as one of Marvel's most successful character debuts lead by women.
The Avengers, Black Panther, and Captain America: Civil War and Iron Man 3 have a huge opening in the Marvel cinematic universe.
"She definitely pushed us higher, further, faster,"
Captain Marvel rocketed up all the record books, too. It sets a new worldwide mark for a film directed or co-directed by a woman. Captain Marvel was helmed by the filmmaking team of Anna Boden and Ryan Fleck, who previously made the indies Half Nelson and Mississippi Grind.

It's the sixth largest worldwide debut ever in the history of Hollywood Cinema. The only movie with a female lead that's opened better around the world was Star Wars: The Force Awakens, which crossed $529 million almost, when it hit cinemas as a debuted in 2015.
Related News
---