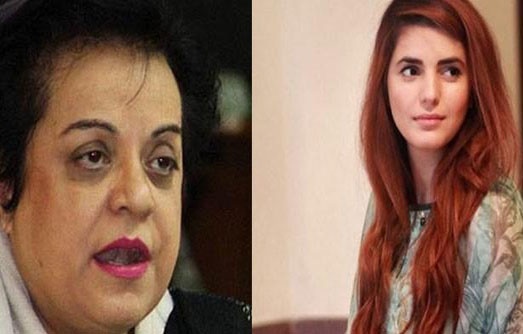 BeEducated.pk wants you to know when Minister of Human Rights Shireen Mazari called Momina's cover of Ko Ko Korina song "horrendous", through a tweet, Momina Mustehsan also returned the favour by responding with utmost criticism.
Mazari Gone Wild
The singer who earned her fame in Pakistan through the coke studio platform, responded to Shireen Mazari's tweet by saying that she has the right to freedom of expression. Momina wanted the Minister of Human Rights to be considerate towards her and other artists as they are only exercising their freedom of expression.

Also Read: Imran Abbas & Fawad Khan Nominees for World's 100 Most Handsome Men
Soon after, defending herself, Shireen Mazari said that she entitled to her own opinion as well. Meaning if Momina has the Freedom of Expression then so does Mazari. In her tweet, she questioned why bring the ministry into discussion which doesn't have anything to do with it.
Yet again Momina responded on the social media website, sounding a little apologetic this time, however still brought the office and her current responsibilities into the tweet.
Read News: Pakistanis Shocked at Mawra Hocane Becoming a Lawyer
The whole discussion came to an end when Shireen Mazari made it clear by tweeting "I did not like the song. End of Story!"
For more entertainment news, keep visiting our website on daily basis.
Related News
---