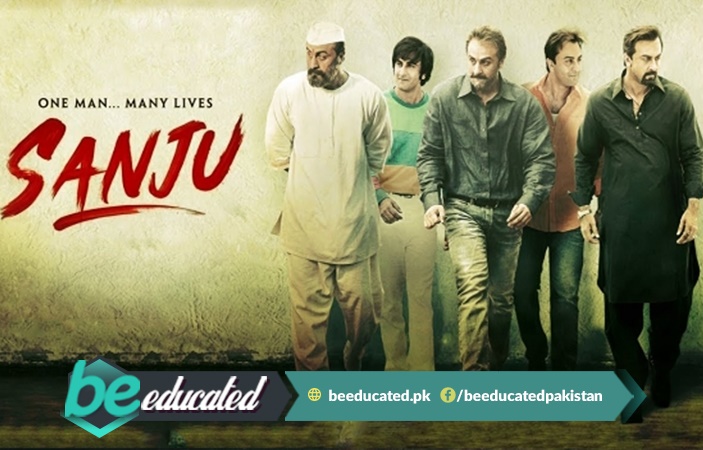 In Mumbai, The Film 'Sanju' based on the life of Sanjay Dutt have been successful, Sanju has become the biggest hit of the Indian Film Industry, and his success has made Ranbir Kapoor an Indian superstar.

Sanju Enters the 300 Crore Movie Club

Sanjay Dutt's Biopic has won the success on the first day of its release, on the first day the film earned 31 crores. After three days, Sanju got into the 100 crore movie club and within three weeks of its release the movie earned INR 316.34 Crore and left all the films behind including Salman Khan's 'RACE 3'. The business of 'Bajrani Bhaijan' has reached close to 320.34 crores while Sanju's journey is still underway.

Film critics are saying that Sanju will break all the records, and will leave Bajrangi Bhaijaan behind. Sanju has been named in the list of the most earning movies after Bajrangi Bhaijaan, Bahubaali 2, Dangal, PK, and Tiger Zinda He. However Sanju will be ranked on the fifth number of Bollywood's most spectacular films.

Ranbeer Kapoor Has Become a Real Superstar

BeEducated.pk wants you to know that Sanju has been listed in one of top movies of IMDB. And the Film has earned 316 Crore across the box office. Sanju is one such movie which proves that, all you need is content for a movie to be Superhit. After a series of flop to average movies, Ranbir Kapoor is back in the game and this time with no mood to turn back.

Looking at the current business of the film "Sanju" in the Indian film industry, it is said that the film can make up to 340.80 crore business. And if it will be successful to achieve the more than 350 Crore's, then Sanju will be listed in one of the best movies. It will be ranked as the sixth number or the third, but Bahubali 2 has earned 510.98 crores and it is difficult to break the total of Dangal that earned 387.38 crores. For latest news and updates keep visiting our website frequently.

Related News
---