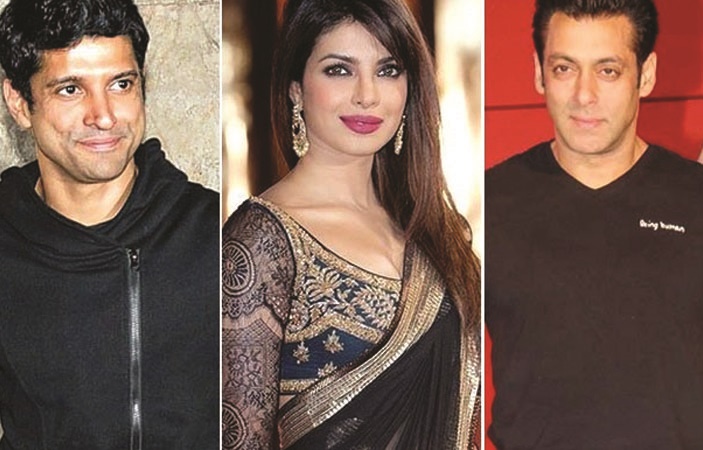 The famous Indian actress Priyanka Chopra has signed to do a movie 'The Sky is Pink' with Farhan Akhtar, after turning down the opportunity to work in Salman Khan's film 'Bharat'.
Priyanka Starts Shooting for 'The Sky is Pink'
BeEducated.pk recently posted the news about Priyanka refusing to act in Salman Khan's movie Bharat. After leaving the film, rumours have been propagating everywhere that Priyanka has refused to work in the project because she wants to reduce her workload before getting married in October.

But Priyanka's actual reason for leaving Bharat was, surprisingly, to sign another Bollywood movie. For which she has started shooting on the sets of 'The Sky is Pink' in India.
"I am very excited and happy today because there are some stories that need to be told," said India's most popular actress Priyanka Chopra, on the social networking app Instagram.
Priyanka Chopra has requested all her fans to watch the video on Instagram for more information about the story, and before this she had said that she will be acting in the movie and also co-producing the project.
Priyanka's First Bollywood Movie after Two Years
Let us tell you that the film 'Sky is Pink' is being directed by Shonali Bose, in which Farhan Akhtar will be appearing as the male lead against Priyanka Chopra. While both Farhan and Priyanka will be acting as parents to the young actress Zaira Wasim, who is another important character of the movie.

Also Read: "Salman Khan Welcomes Katrina Kaif to Bharat"

The Sky is Pink will Priyanka's first Bollywood movie in the last two years, as she appeared last in Jai Gangaajal that was released in 2016. After which the female star was working in America on her English TV series 'Quantico', which has recently come to an end after airing for three years.

Priyanka has debuted in Hollywood through last year's in Dwayne 'the Rock' Johnson's movie Baywatch, in which she played the part of a villain. Also, she has been added to Chris Pratt's Cowboy Ninja Viking. For more entertainment news and gossips keep visiting out platform on regular basis.
Related News
---