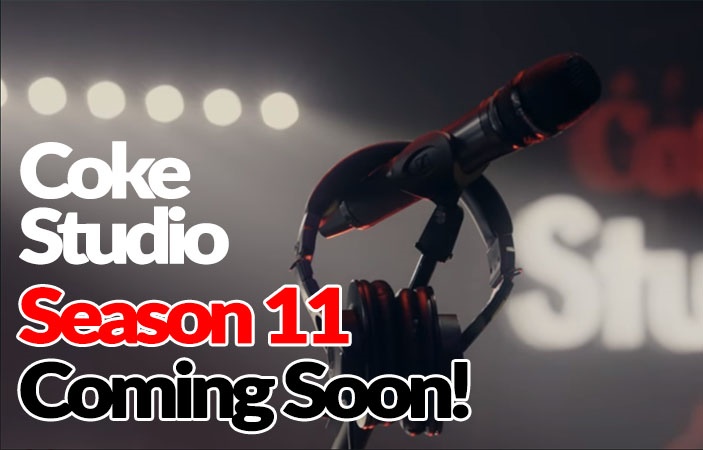 Coke Studio has introduced its new season with the song "Hum Dekhenge", which is going viral over social media websites. According to news reports, the latest edition of Coke Studio will start from 10 August.

Latest Season is named Coke Studio Explorer through which hidden gems have been brought into the spotlight from all over the country. The song 'Hum Dekhenge' shows the complete line up of artists that will be participating in the most awaited music show of Pakistan. Releasing the cover of this nazm right before the general elections 2018 is rather a bold statement by the organizers.

BeEducated.pk recently informed you about the starting of third season of Pepsi Battle of Bands and now we are telling you when the latest Coke Studio will start airing on different TV channels
High Hopes for Coke Studio Season 11
People's response to the previous season was not that good. So, Pakistanis have high hopes for Coke Studio 11, which will be under the command of producers like Ali Hamza (from Noorie Band) and Zohaib Kazi.

The new season have gathered about 70 artists to perform from the biggest musical platform of the country. All these artists can be seen singing a line or two in the cover of Hum Dekhenge. While many singers are debuting in Coke Studio, various artists like Ali Azmat, Abida Parveen, Abrar ul Haq, Ataullah Khan Esakhelvi, Sahir Ali Bagga, Humaira Arshad, Jimmy Khan, Momina Mustehsan, Asim Raza, Aima Baig, Gul Panra, Shuja Haider, Ali Sethi, Jawad Ahmad, Asrar, and Bilal Khan will be returning to make another splash on the Coke Studio platform.
Unity in Diversity
Supporting the motto of 'Unity in Diversity', the latest season brings various new faces in to the limelight from different areas of Pakistan. Finally, we get to hear the Sounds of Kolachi including The Sketches, Shammu Bai and Ariana, Amrina, Vishnu, Lyari Underground and rapper Young Desi.

This season seems to be filled with musical fusion of surprising elements along with different cultural influences in the form of modern western, eastern and regionally inspired music. Thus, the producers are marketing the new cover track as "a song sung by people of Pakistan for the people of Pakistan!"

Coke Studio have made a statement saying, "In this season, we aim to showcase the diverse languages and cultures of all provinces without the boundaries that limit us to celebrate who we are, where we are and what we are." To get latest news on entertainment keep visiting our website regularly.
Related News
---