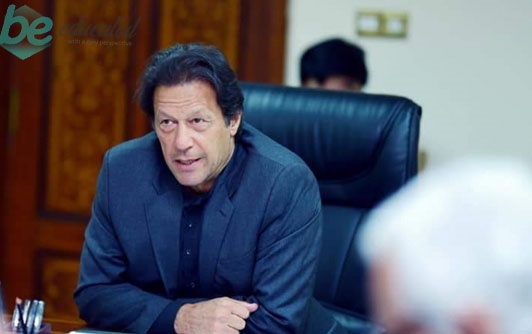 On official visit to Turkey on Thursday, our Prime Minister Imran Khan has said that it is the right time Ankara and Islamabad should start bilateral talks for trade. He further said that Pakistan is located at very important location where chances are available to grow in the field of tourism.
CPIC on Twitter
Also read: US President Donald Trump wants good relationship with Pakistan​
Prime Minister Address to Union of Chambers and Commodity Exchange of Turkey
In an address to Union of Chambers and Commodity Exchange in Turkey,
Prime Minister
said that our Government will also support Turkey investors and will help them also. He further said that many chances to grow are here in our country. He stated that reserves of coal, gas and oil are yet to be undiscovered totally here in our country.
Imran Khan said that future of Pakistan
is bright due to the trade which will start due to China-Pakistan Economic Corridor (CPEC). He added that economic zones will be established. He urged that Turkish people should invest in Pakistan to get benefit from Belt and Road Initiative (BRI). This project BRI will join us to those parts of world which are not previously attached to us. He further exclaimed that hindrances in the way of trade with Turkey will also be removed soon.
Prime Minister
said that TOBB is top organization in Turkey. It consists of 365 chambers of commerce and industry and is big organization. He further said that our Government is focusing on to ensure good governance in Pakistan that will create ease also for foreign investors also. He added that many chances are here in the field of tourism to grow and 20 highest mountains are in Pakistan and world rock climbers can come here to show their passion by climbing.
CPIC on twitter
Also read: British Prime Minister request with MPs to turn Corner​
Related News
---