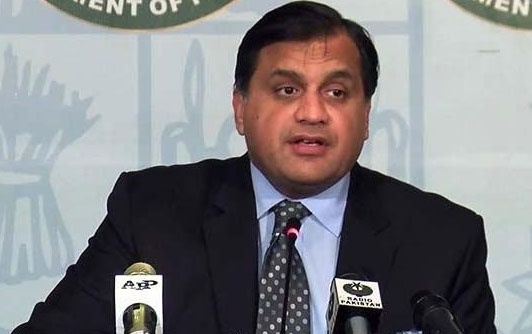 Pakistan's foreign office has protested against United States (US) for blacklisting Pakistan on the matter of religious freedom violations. US has added the country in the list of countries that are not in its good book as according to their perception Pakistan is oppressing minorities rights' to follow their religion in the country.

Read More: US Puts Pakistan on Blacklist over Religious Freedom Violations


US Secretary Mike Pompeo's Statement
In congressionally-mandated annual report, US Secretary of State Mike Pompeo has said that Pakistan is a country that is only working for its concerns. Therefore, currently US is exerting pressure on Pakistan in order to put an end to the alleged religious freedom violations.
Reaction of Pakistan on US Statement
While in Pakistan, the Foreign Office is highly protesting the matter as it's totally biased in the eyes of the government. In response to the statement of US department of adding Pakistan in the list of blacklisted countries Pakistan's foreign office has rejected the US policy and decision. According to Geo news, a protest letter has been forwarded to US diplomats.

Officials have informed US diplomats that the minorities have full freedom about their religion in the country and America should not give lectures to Pakistan on the issue of minority rights. Pakistani officials further said that US has ignored the atrocities occurring in Jammu Kashmir along with the injustice with minorities there. Officials took it upon themselves to convey this message to the US authorities.

Other News: NAB Calls Zardari and Bilawal for Park Lane Company Case

Minister of Human Rights Shireen Mazari said that in our neighboring country India minorities are looked upon with disdain (hated) in case of Muslims most Indian Hindus have serious issues regarding "the consumption of beef".
Trump Removes Pakistan from Blacklist
According to recent news reports, USA has removed Pakistan from the blacklisted countries on alleged violations of religious freedom.
Lastly, keep visiting our platform on daily basis to read more international news and updates.
Related News
---