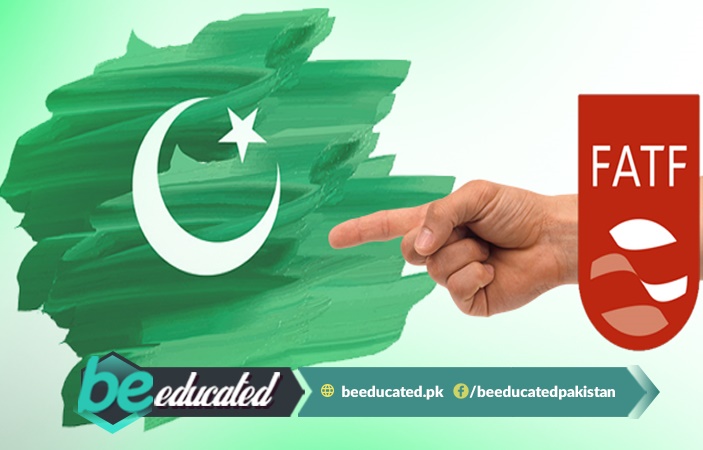 Pakistan has been added to gray list of Financial Action Task Force on Money Laundering (FATF), the Gray list includes the countries which are involved in providing monetary help to terrorism and related cause. After a meeting held on Wednesday of the Financial Action Task Force on Money Laundering (FATF) here confirmed the decision.

BeEducated.pk wants you to know that the FATF did not make any official statement till date.
Being placed on the 'Gray List' means that Pakistan will be monitored by the task force until it is satisfied by the measures taken to terror support and money laundering.

Thanks to the leniency of FATF's operations, it is not mentioned what exactly Pakistan is expected to do, but what is clear is that the government has taken some steps to come into compliance with the global body's requirements.

Dr Shamshad Akhtar presented the case of Pakistan at the FATF meeting in Paris, the interim minister for finance and planning, apprised the scrutineer of the steps the country has taken to stem money laundering and terror financing, and put up a robust case for not placing its name on the gray list.

During the meeting, Dr. Akhtar led Pakistan' delegation and talked about Islamabad's efforts against the banned outfits and various terrorist attacks.

The Pakistani delegation's case indicated that the nation has been working to stop financial assistance for terrorists, made existing laws better, and ensured improved implementation of the current regulations.
Azam Khan, the caretaker Minister of Interior Affairs, while speaking on the issue explained FATF was under pressure from the United States and India, both of which also compelled Turkey, Saudi Arabia, and China.
Pakistan has been struggling in recent years to avoid being added to the gray list of countries deemed non-compliant with anti-money laundering and anti-terrorist funding regulations by the FATF. Pakistani officials fear that the measure could hurt country's economy. To keep on getting news and updates visit our website on daily basis.
Related News
---