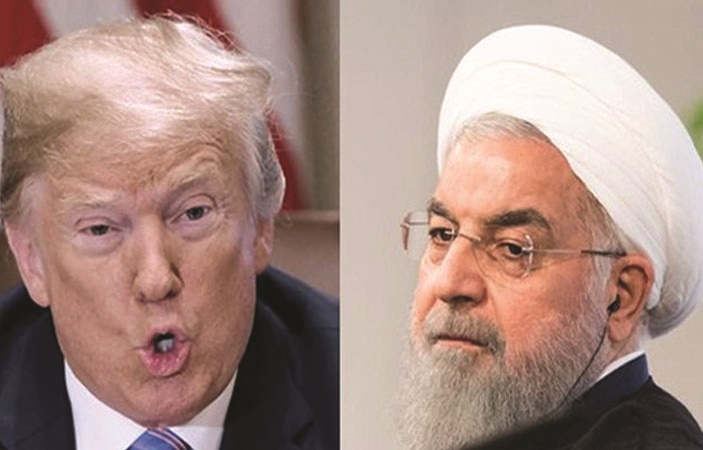 In Washington, The United States once again imposes economic sanctions on Iran which will be applied from today, U.S. President Donald Trump says that the new nuclear agreement will be signed with Iran for which America is ready.

According to the US media, the Trump Administration has imposed sanctions on Iran whose goal is to bring Iran to the negotiation table again. According to the news agency, the first phase of US sanctions against Iran will be applied tonight.

Also Review: Iran will not Negotiate with United States in the Shadow of Threats

President Donald Trump said that we will keep pressure on Iranian government and keep economic pressure on applying sanctions to Iran. The purpose of which is to make a new and effective nuclear deal with the Iranian government. Through which Iran's retaliatory actions can be eliminated, including its ballistic missile program and terrorist facilities.Trump announced Iran's ban on two-stage ban: The first step has begun on Tuesday when the second phase of sanctions will begin from November 5.
The invitation of negotiation with economic sanctions is unacceptable, Iranian President
Iranian President Hassan Rouhani said on the other hand, it is not understandable that inviting US to negotiate with economic sanctions. US wants to divide the country into civil war.

Addressing the nation on public television after the American ban of economic sanctions, Hassan Rouhani said that the US wants a psychological war against Iran and is distributing the people of Iran.
Iranian President says sanctions against Washington administration cannot be trusted, US wants to create anarchy and chaos, The United States is also taking restrictions as well as inviting for talks. Restrictions with negotiations are beyond understanding, The United States is imposing these sanctions on Iranian children, patients and civilians.

Iran has always negotiated with USA, But know US must first demonstrate its credibility. The Iranian President expressed concern that the supply of medicinal drugs would be affected after the sanctions started on Tuesday night.

BeEducated.pk wants you to know that In 2015 President Barack Obama and the Iranian government had a nuclear agreement, On this day, economic sanctions were overtaken from Iran. However, the new US President, Donald Trump, had disrupted this agreement in May this year. And said that this is an inefficient contract in which Iran was awarded.
Related News
---