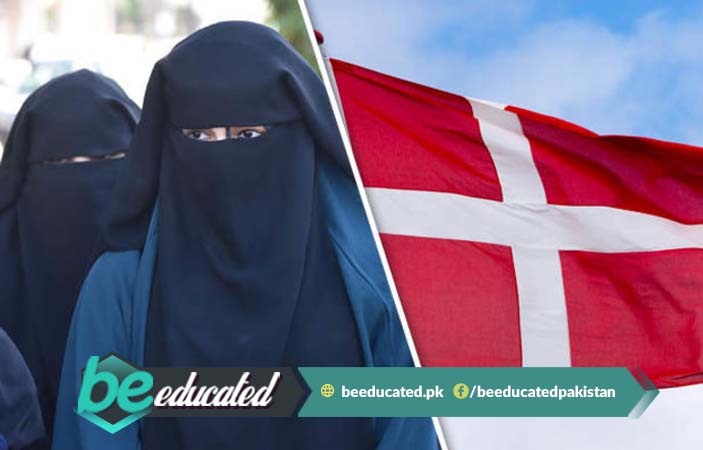 The Danish Parliament has passed the bill to put a ban on wearing hijab and burqa.

The bill requesting a ban on Burqa and Hijab was presented in Danish parliament which was recently approved. The bill was approved after taking votes in the parliament. BeEducated.pk found out that 75 votes were in the favor of banning hijab, 30 votes were against this ban. And 74 of them didn't participated in the poll.

Ban Does Not Target Any Specific Religion

The women will not able to cover their entire face after the ban of burqa and hijabs in Denmark. Although the Danish Government said the women can wear scarfs because it is traditional in some religions. The Government says the ban is not for targeting any specific religion or people of a country.

The Ban on Hijabs and Burqa will be imposed from August 1, and anyone who still wears it will have to pay heavy penalties for the violation.

The justice minister, Soren Pape Poulsen, said it would be up to the police officers to use their common sense when they see people violating the law, which comes into force on 1 August.

Heavy Fines Imposed for Ban Violators

First-time offenses can incur a fine of 1,000 kroner (€134 or $157). With repeat offenses carrying higher penalties up to 10,000 kroner or a jail sentence up to six months.

"I don't think there are many women who wear the burqa here in Denmark. But if you do, you should be punished with a fine," said Justice Minister Soren Pape Poulsen.

Human rights group Amnesty International has called the ban "a discriminatory violation of women's rights," saying that "all women should be free to dress as they please and to wear clothing that expresses their identity of beliefs."

A similar law is also been approved in Austria, France, and Belgium. Now, Denmark has joined the array of European Countries in banning the Hijab. For more news and updates keep on visiting our platform regularly.

Related News
---