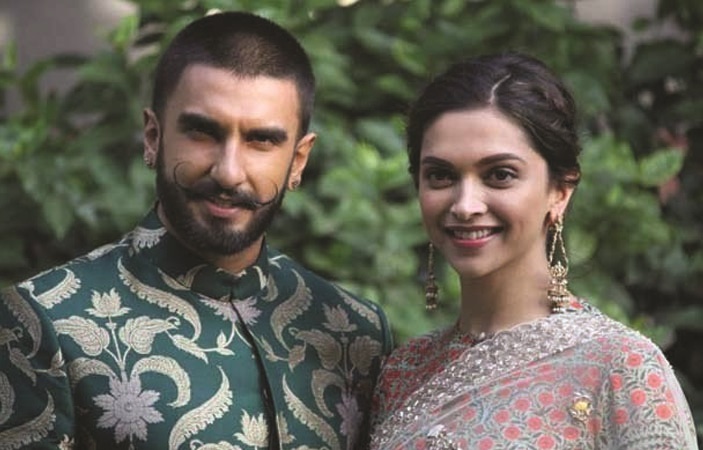 There have been rumours of Bollywood couple Deepika Padukone and Ranveer Singh getting married soon. Various news reports are saying that the Indian actor and actress will tie the knot on November 20, at the beautiful Lake Como in Italy.
Marriage Ceremony Will Be Attended by Family and Close Friends
BeEducated.pk wants you to know that according to Indian media reports, Ranveer and Deepika's wedding will be attended by 30 people including members of their family and some close friends. While the ceremony will not take place on a grand scale either.

According to sources, Italy is one of the favourite places of both Deepika and Ranveer, which is why they want to spend the most memorable days of their life – like their wedding days – in a beautiful place like Lake Como. However, their reception will be held with full "Band Baja" and "Dhoom Dhadaka" in India.


Also Read: "Ranbir Kapoor Plans on Getting Married"
Kabir Bedi Confirms Deepika-Ranveer Marriage Date
Indian veteran actor Kabir Bedi congratulated the Bollywood star couple on their marriage on Twitter.
Through which it was confirmed that Ranveer and Deepika will get married this year on 20 November, at Lake Como. All this time, the couple remained by each other's side neither accepting nor denying their relationship.
Marriage Ceremony Brought Forward Unexpectedly
Earlier this year, when an Indian channel asked Ranveer about the matter, he said that the marriage will not be happening any time soon. Still he admitted that he had thought about it.

Read This News: "Priyanka Chopra Signs Movie with Farhan Akhtar after Rejecting Film Bharat"

"These are the things I think about", said Ranveer and then continued, "I try to create a work and life balance. As much as I am busy with my work at the moment, these things (marriage) are on my mind. But nothing is for sure now." Explaining later as to how he had tried to catch up with his work commitments and that getting married would have to wait.

Even though nothing was definite for a while, but recently it was said that they will be getting married sooner than expected and finally they plan to become life partners in coming November. To keep on getting latest entertainment news and updates, visit BeEducated.pk as much as possible.
Related News
---