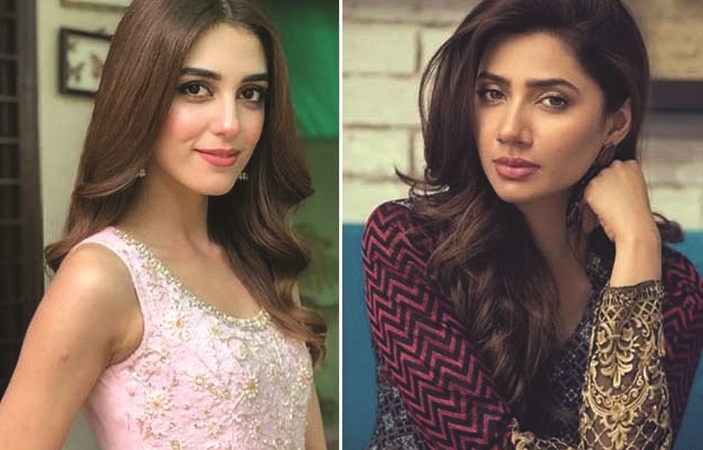 The famous Pakistani actress Maya Ali is being criticized for copying Mahira Khan on social media.
Maya Ali Copies Mahira Khan's Accent and Gestures
The beautiful actress of Pakistan, Maya Ali, has showed the essence of her acting in various successful dramas like ' Aik Nayee Cinderella', 'Aunn Zara' and 'Diyar-e-Dil'. Recently, she appeared in the leading role against Ali Zafar in the movie 'Teefa in Trouble', which has broken various Pakistani Box Office Records.

The film 'Teefa in Trouble' has been able to do great business on the box office and it is being still going houseful after three weeks of its release. For which recently, Maya Ali posted a video message on Instagram, in which she has thanked the fans for liking the movie 'Teefa in Trouble'.

In the video, Maya Ali is talking in both Urdu and English. However, her way of talking (accent) and body gestures somewhat resembles Mahira Khan, for which fans have criticized her for copying Mahira Khan. The fans did not like Maya Ali taking on a fake accent and talking like another leading actress of Pakistani Showbiz Industry, Mahira Khan.
Also Read: "Ali Zafar Invites Aamir Khan to Pakistan"
Fans' Comments on Maya Ali's Post
BeEducated.pk found out that some people commented on Maya Ali's video post saying she should not copy Mahira's accent and gestures.


Another person criticized all Pakistani celebrities for not talking in a normal way and copying others.


Read News: "Pakistani Short Film Deception Screens in International Film Festivals"
Even though many people seemed angry at Maya Ali, still some fans asked everyone to not judge her for her accent or talk badly about her.

Keep visiting our website on daily basis for more news on showbiz and updates on Maya Ali and Mahira Khan's response on this issue.
Related News
---