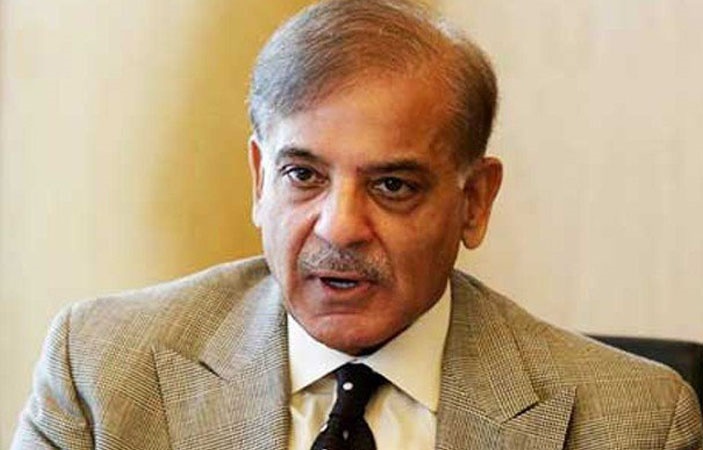 President of PML (N) Shahbaz Sharif has rejected government's increase in prices of gas.

In the National Assembly, opposition leader Shahbaz Sharif said that the government that took charge in the name of giving relief to the common people are actually taking the relief away from the poor, thus PML-N declines the raise of gas prices from 10% to 143%.

Also Read: COAS Qamar Bajwa Meets Chinese Army Chief to Discuss Regional Security


Shahbaz Sharif said that this move will increase inflation in the country, prices of necessary goods and other products will also affect the public gravely, so he asked the government to take back the cruel raise of gas prices.
Government Raises Gas Rates
The Pakistan Tehreek-e-Insaf government has increased the prices of gas from 10 to 143 percent.

The cabinet's Economic Contact Committee (ECC) meeting held in Islamabad under the chairmanship of Asad Umar, during which the increase in prices of gas was approved after detailed review of revised summary of gas prices. While, the ECC has also approved introduction of new rate slabs for domestic and commercial gas consumers.

After the meeting Federal Minister Petroleum Ghulam Sarwar Khan briefed the media that gas companies were generating profit back in 2013, however the companies are currently facing a loss of 152 billion rupees in 2018.

Ghulam Sarwar Khan said 60 percent of the consumers use LPG and other sources for fuel. So, we have removed all taxes and only charging a 10% GST on LPG. On the other hand, the LNG consumers are being given subsidy of several billion rupees. He said that the agreement with Qatar for importing LNG was signed by the previous government and the NAB officials are looking into the matter.
New Rate Slabs Introduced
The Minister of Petroleum said that monthly use of gas used for domestic consumers has been increased from 3 rate slabs to 7 rate slabs.

According to the new slabs introduced for domestic consumers, the cost of gas to consumers that use 50 units is increased by 10 percent. So, the increase of price will be from Rs. 110 MMBTU to Rs. 121 MMBTU. Now, these customers' monthly gas bill will be increased from PKR 252 to 275 rupees per months.

More News: Sindh Social Welfare Department forms Child Protection Authority

According to the new gas rates, 15% raise for gas consumers that use 100 units monthly, monthly bill of Rs. 480 will increase to 551 rupees. 20 percent increase on usage of 200 units, 25% raise for people who use 300 units and so the gas prices will increase up to 143%, for people that consume 600 units or more. Lastly, keep on visiting our website on daily basis to get latest news and updates on politics, education, sports and many other things.
Related News
---