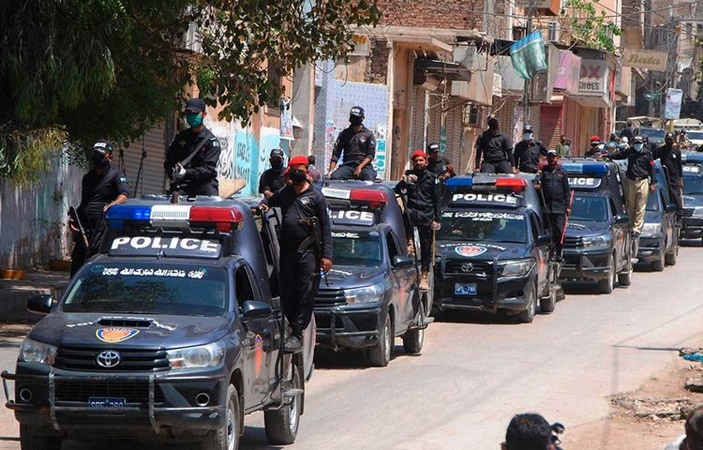 LAHORE / PESHAWAR / QUETTA / ISLAMABAD/ RAWALPINDI / KARACHI, Pakistan

Updated by BeEducated.pk on Date: 7 April 2020

Millions stayed inside across Pakistan following 24 March. The lockdown situation created in Pakistan by the ordered of Pakistan government, which is battling to hold the fast-rising figure of coronavirus crises in the South Asian nuclear state.

Roads were deserted, offices, shops, Public transport, markets, parks, and different public spots remained restricted in all over the four provinces in Pakistan, as the coronavirus tally fastened to nearly 4000 with 55 confirmed deaths.

People also read: Coronavirus updates Pakistan, April 7: Latest news on COVID-19 pandemic from Pakistan

On Monday, the government is satisfied with the arrangement of army troops nationwide to strengthen lockdown, which will move at least the next two weeks or probably a month.



China has suggested Pakistan extend the lockdown until 30 April.

The government has already announced the nationwide lockdown until 14 April. Pakistan government has suspended the railway operations across the country from Tuesday midnight to April 14. People pushed in long lines at Karachi, Islamabad, Lahore, and other railway stations to board the trains before the suspension, footage displayed on local broadcaster ''Geo News revealed''.

There were several reports from areas that have been received, where people seemed not to heed the lockdown call.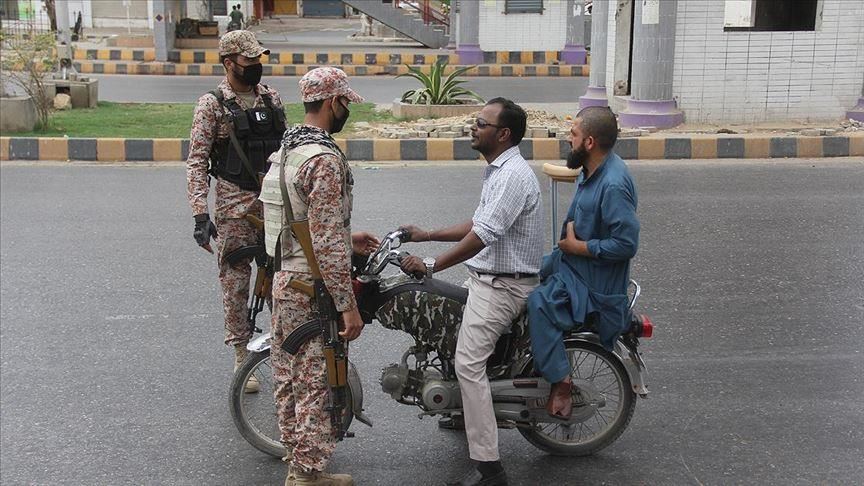 In the capital city, Islamabad and commercial capital Karachi and cultural center Lahore, and other major cities, the regularly bustling roads and public places are deserted as the army, and the police watching the streets.

Law enforcement agencies used containers, and spiked wires to block the main highways in several cities, including Karachi, to stop unnecessary motorcyclists off the streets. Individuals are only allowed related to primary services.

Yet, the pharmacies will be stayed open till late 10:00 P.M While the grocery stores will be closed after 5:00 PM.

All other shops, markets of any kind remain closed throughout the lockdown.

The judiciary, including the high court and the supreme court, have also restricted their operations, and are listening only crucial cases.

Session 144 has already implemented in Pakistan by the Government of Pakistan and those who violate the law including shopkeepers etc were arrested in several cities.

Coronavirus Cases in Pakistan jail

When the first case of Coronavirus found in a Lahore jail. They move corresponded and Islamabad High Court ordered to free of hundreds of prisoners committed in petty crimes on bail, in an attempt to decrease the hazards of COVID-19 outbreak in jails.

The government of Pakistan imposed a situation of emergency in the 5 major districts of the southwestern Balochistan region, which border the coronavirus-battered with Iran city, in a dire attempt to slake the increasing number of the novel coronavirus virus cases, said an authoritative statement.

For Islamabad, the government declared the launch of a free mobile application directed at providing primary items, and assistance to the residents at their doorstep, according to a report from the Prime Minister Office.

Also Read: HEC Stops Substandard Online Classes Due to Complaints

According to the Pakistan Health Ministry, the confirmed number of coronavirus cases moved 4000+, while 55 victims have died so far.

The USA, Italy, France, Iran, Germany, Uk, and Spain continue to be the worst-affected nations.

"The next report of Lockdown in Pakistan will be carried on April 14. While the NCC is meeting each day for day to day assessment of the epidemic situation.''
Related News
---