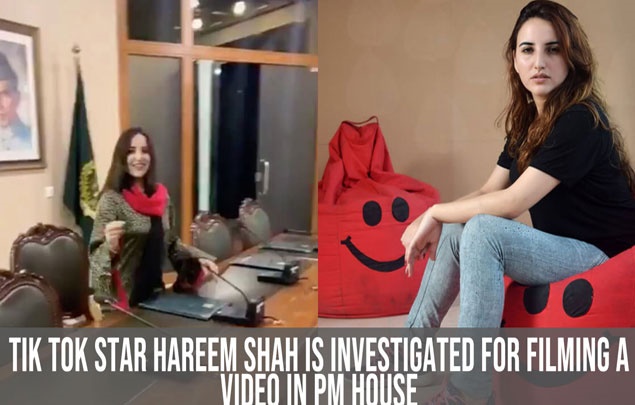 TikTok star Hareem Shah has been controversial for a short time. She has managed to always notice herself into thought public attention, whether or not it's for her inappropriate video with that viral kid Ahmed Shah or for her interviews that question her lavish life style. She's managed to try and do it once more.

A video of TikTok star Hareem Shah within the PM House has been going viral
Hareem has a huge following on TikTok, with 1.5 million followers her video soon transcended the app and blew up on mainstream Pakistani social media.
VIDEO TIK TOK

People thought that hareem managed to enter inside the PM House and recorded a TikTok video
There's a lot of trolling regarding Hareem's entry into the PM House that was previously aforementioned to be turned into a university

So much so hareem has become an enormous topic on social media
She has become the highest trend on Twitter and her video has gone viral on various Facebook pages.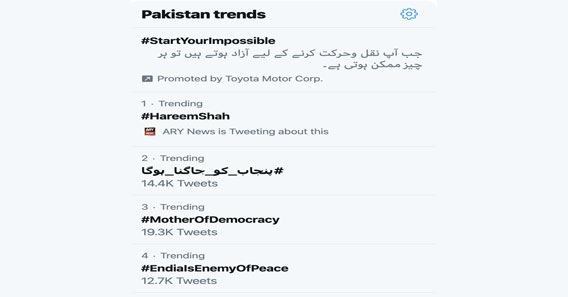 This is really not hareem Shah entering the PM House however her videos are from the conference room of the foreign office
Which is why an investigation has been embarked on hareem Shah filming her TikTok video
The Ministry of Foreign Affairs has apparently launched an investigation into hareem getting into their workplace and filming her video within the room.
People area Calling out the govt for not being serious enough with security and governance.
Hareem Shah has been previously controversial for various reasons, in the past as well
She has been criticized for her videos and photos with politicians like Fayyaz ul Hasan Chohan and Fazlur Rehman. There are several queries raised on however hareem manages to gain access to influential individuals like this.
Related News
---