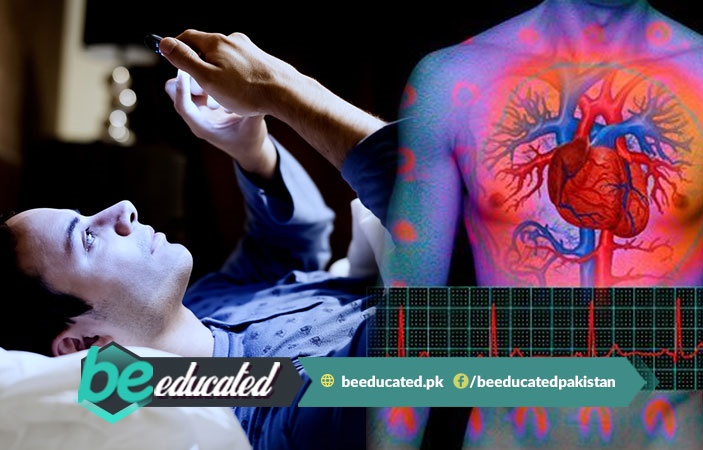 Recent studies are supporting the claim that smartphones can cause cancer. The blue light which comes from smartphones, tablets and LED lights can cause cancer. People exposed to high levels of this blue light have the risk of developing prostate cancer or breast cancer.

If you are like the majority of people these days then your smartphone is not just your friend − it's more likely a part of your body. According to a recent survey, phone makers revealed that people are so attached to their smartphones that in case of a fire, many smartphone owners would abandon their cats rather than leave their smartphones.

But then who can blame you because your smartphone has so much to offer. Other than using it for calling and texting, you can surf the Internet, use it as a personal organizer, game console, and take pictures and video with ever-increasing quality. Recently, a unique smartphone app is developed to stop women harassment as well.

SMARTPHONES AND RISKS OF CANCER

BeEducated.pk posted this news because thousands of studies link Smartphone light radiation to a long list of serious illnesses. The light which glows from electronic devices is already believed to disrupt our body clocks, because people who use Kindle take longer to fall asleep than people who do not use it. According to the findings on blue light we came to know that they may also affect hormones, which can lead to cancer.

The Interphone Study found out that regular use of a cellphone by adults can significantly increase the cancer risk by 40% with 1640 hours or more use. This equates to about 30 minutes per day over ten years.

SMARTPHONE RADIATION PROTECTION TIPS

The most effective method of protection from smartphone radiation is complete avoidance. If you're willing to accept that your smartphone can cause cancer, but aren't ready to give it up. Your best bet is to follow these precautionary steps into your daily routine.

Limit cellphone calls to those that are absolutely necessary. Avoid making calls and receiving in places with bad reception. Put your phone on airplane mode when you are not using wireless functions. Avoid carrying your phone at all times, not even in pockets or near your body while it's switched on. Hopefully, in the future new technologies will be made safer to use for all people.

Related News
---