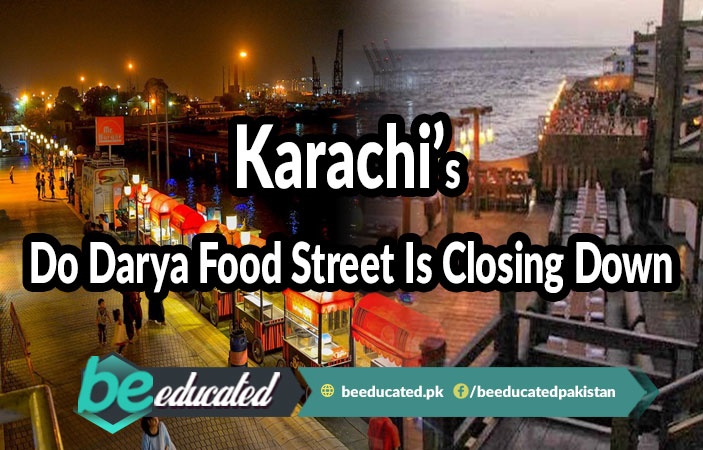 It's shocking to know that Karachi's Do Darya food street is closing down on the orders of Defence Housing Authority. DHA has given 2 months' time to the restaurant owners at Do Darya Food Street. Now, restaurant staff members and owners are protesting against the closing of Do Darya restaurants.

DHA IS Closing Down Do Darya Food Street

Defence Housing Authority wants to close down the restaurants to develop new commercial buildings on the land along the coastline of Arabian Sea. Similar notices of closure were sent to the restaurant owners two years ago as well. But the owners got a stay order from court and the whole matter was forgotten.

Once again DHA is ordering to shut down the food street. This has made people in Karachi very angry. They are asking authorities to not close down the restaurants on Do Darya. Even after all the protests and moves against the shutdown of Karachi's Do Darya food street, DHA has already closed 3 restaurants. According to express.pk more restaurants will also be cleared out soon.

Effects on the Employees of Do Darya Restaurants

There are a total of 17 international standard restaurants built on Do Darya, which have over 10000 employees working for them. These employees are worried for their bread and butter. If the food street is closed they will all lose their jobs. Finding jobs in Karachi is already hard enough for its ever-growing population. Now, 10000 people will lose the way to support their families that will create more hardship in their lives.

BeEducated.pk posted this news to let people know about the situation of the employees at Do Darya restaurants. Many people will not have jobs and that will affect their children's lives. Their children might be in schools but they will not have money now to pat for school fees and buy books. Hopefully, jobs will be offered to the vast number of employees at these restaurants.

Development of new commercial areas is good for Pakistan. But authorities should keep in mind that the people will be jobless if they close down their workplaces. DHA should make a plan to help out these workers, who will soon be unemployed.

We should all play our part in the progress of Pakistan but it does not mean we can take away the means of income from the people. Students, you should focus on your studies right now. So you can make your future bright and work for the betterment of people in our country.

Related News
---