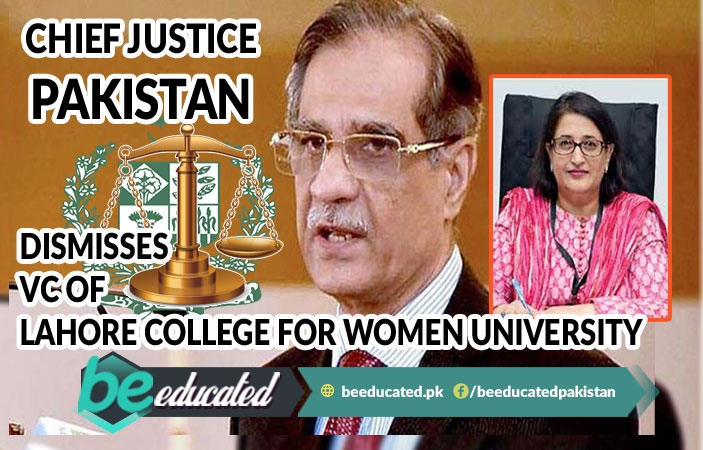 Chief Justice Punjab dismissed Vice Chancellor of Lahore College for Women University Dr. Uzma Quraishi and ordered a complete investigation on her illegal appointment as VC. According to news reports 3 VCs of other universities are also under questioning for their illegal appointments.

In a press conference, Chief Justice Mr. Mian Saqib Nisar remarked that the education system and Universities are in complete disarray.

The court summoned Higher Education Minister Mr. Raza Gillani and Dr. Uzma Quraishi for questioning after receiving reports that Dr. Uzma was appointed as VC without merit.



While appearing in court, the VC said that Interior Minister Ahsan Iqbal played no role in her appointment as Vice Chancellor. In reply chief justice said that the court is aware of Iqbal's role in the case.

VC Dr. Uzma requested the bench not to dismiss her as it would badly affect her career but court ordered to start a new hearing where the VC can plead for her case against a search committee.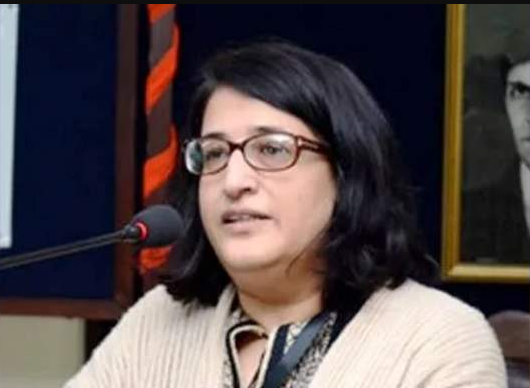 When Punjab Higher Education Minister appeared in court he told the bench that even though he knows about the matter yet the appointment was not done under his orders. Mr. Raza also added that he has formed a committee to look further into this case.

Furthermore, court ordered the dismissal of several VCs of public universities in Punjab and asked senior most professors to serve as interim vice-chancellors in their place, for their respective universities.

BeEducated.pk brings this new to let people know that public universities are appointing people without merit in high posts. The education system is supposed to be for the learning and development of Pakistan. Students should have qualified teachers and professors teaching them in schools/colleges/universities.

Related News
---