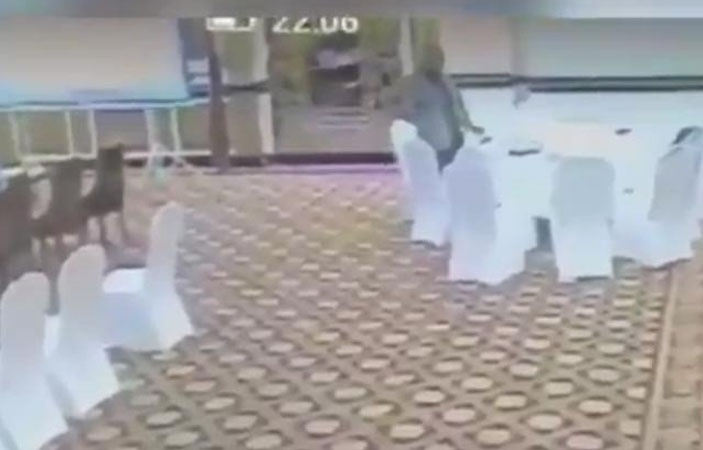 A BS-20 grade officer, Zarrar Haider Khan, has been suspended from service after the bureaucrat was caught on CCTV camera stealing a Kuwaiti delegate's wallet filled with dinars.
High Ranking Official Involved in Theft
BeEducated.pk wants you to know that the suspended bureaucrat, who has embarrassed the whole Pakistani nation, is the joint secretary of the Ministry of Industries and Production.

The foreign dignitary, whose things were stolen, was a member of the Kuwaiti delegation which was visiting the country to discuss investment plans in Pakistan.

More News: PPP Senate Member Admits to Horse Trading


News reports say that the theft was recorded on CCTV camera and was looked upon after Kuwaiti delegation's strong protest. The CCTV footage clip went viral on social media, in which the government official can be seen picking up the wallet from the table and putting it in his pocket after a meeting ended between the Kuwaiti delegates and ministry officials in the hall of Economic Affairs Division.

The theft came under the radar after the Kuwaiti dignitary filed a complaint with Pakistani officials regarding his missing wallet, which was said to be filed with a large sum of Kuwaiti Dinars.

In the initial search, the ministry and all its rooms and offices were combed thoroughly. Even the lower grade ministry employees were also asked about the theft and were searched physically but nothing was found.
CCTV Camera Footage Reveals the Culprit
However, when the CCTV camera footage was examined at a later time, it revealed that a senior official was involved in the theft. After which the officer was approached regarding the matter to which he denied any knowledge. But sources say that when the CCTV footage was shown to him, he presented the wallet right away.

Read News: NEPRA Fines K-Electric for 5 Million Rupees

By the time Kuwaiti delegation were told about the recovery of the stolen item, the delegation had started asking the authorities about the person who had attempted the theft. Naturally, the Pakistani officials said that legal action will be taken against the culprit and refused to share any further information.

Though, on the strong protest of the foreign delegates, Pakistani officials later shared the CCTV footage and the bureaucrat's identity. Till now, no complaints has been registered with the police.

However, sources in the ministry say that an internal investigation was under progress against the high ranking official and any further action will be taken according to its results. Finally, keep visiting BeEducated.pk for latest news and so much more.
Related News
---