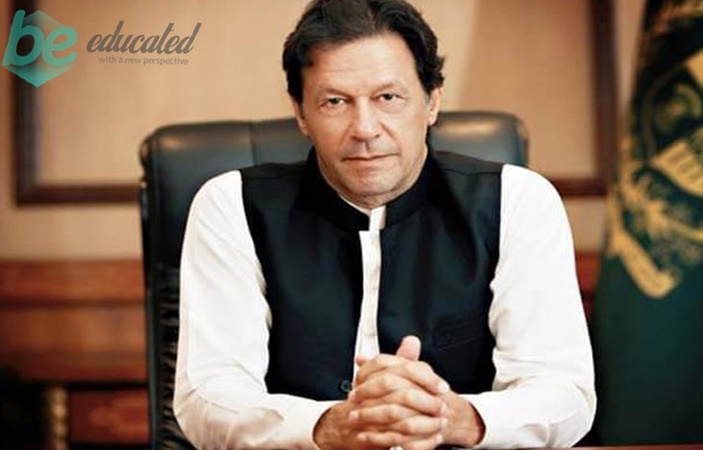 Pakistan's Prime Minister Imran Khan has said that neither we shall fight anyone war nor we shall become a gun of others. He further said that we have paid a lot because of fighting war of others in past.
Prime Minister Interview to Turkish channel
During an interview to Turkish news channel, Imran Khan said that Pakistan has paid much and in result 80000 people were killed and arms culture came in Pakistan. He further said that Pakistan is still trying to recover from these disorders. He added that Pakistan will now help in peace for any fight in region. Prime Minister said that Pakistan is now playing positive role for peace in Afghanistan. He stated that before independence of Pakistan, Asian Muslims liked Turkey.
Prime Minister Tweet:
Also read: Abu Dhabi crown prince Sheikh Muhammad bin Zayed Al Nahyan will visit Pakistan​
He further said that Asian Muslims had also helped Turkey for independence in the form of money and moral help. Imran Khan said that both Turkey and Pakistan has thought about trade in future.
Prime Minister Reviews about China
When Prime Minister was asked about China, he said that China is helping Pakistan in form of constructing economic zones in Pakistan near Gawadar Port to support Pakistan's economy. When Prime Minister was asked about Pak-India relationship, he said that both India and Pakistan are nuclear forces and we cannot afford war. He further said that Pakistan was repudiated by India and reason of this is coming elections in India as Indian Government is wanting to gain anti-Pakistan votes.
Associate press of Pakistan tweet:
Also read: Prime Minister invited turkey to invest in CPEC​
Related News
---