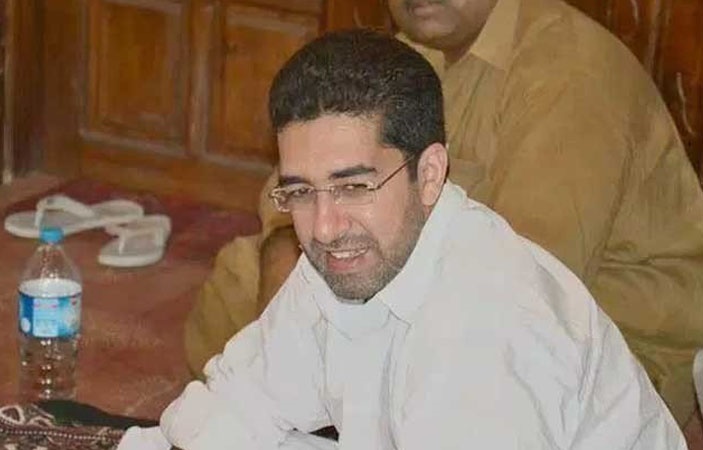 PPP's Member Provincial Assembly Taimur Talpur confessed to horse trading in Senate.
PPP MPA Taimu Talpur Reveals a Little Too Much
According to news reports, while discussing budget in Sindh Assembly, Peoples Party's MPA Taimur Talpur has admitted to PPP being involved in horse trading in the recent senate elections.

More News: Shahbaz Sharif Denies Claims of Asking Asif Ali Zardari for Help


Participating In the budget discussion, Talpur said that the Senate member, who had sold his vote in the Senate, is still sitting in the House as an opposition member. He further revealed it was also PPP that gave a government job to Nusrat Seher Abbasi's husband.

On the last phrase of Taimur Talpur, the opposition members protested strongly while the GDA and PTI members walked out of the budget session led by the opposition leader Firdous Shamim Naqvi.
Strict Action Should Be Taken Against Him and His Party
On the other hand, opposition parties in Sindh Assembly announced the confession statement of Taimor Talpur would be presented to the election commission for further action against the MPA.

Talking to the media after walking out of the Sindh Assembly meeting, opposition members said, "PPP's MPA Taimur Talpur has admitted his and his party's involvement in horse trading on the floor of the house. We demand that action should be taken against him."

Read News: Shahbaz Sharif Says Mini Budget is Against Public Interest

In response to his confession, Nusrat Abbasi said, "Taimur Talpur has admitted on the floor of the senate (about) how he and his party was involved in horse-trading. Punitive action should be taken against them."

She then responded on his statement about her husband by saying, "He should be ashamed for making allegations against women." She emphasized her stand by stating, "We will prefer to die before accepting incentives from PPP." For more political news keep visiting our website on daily basis.
Related News
---