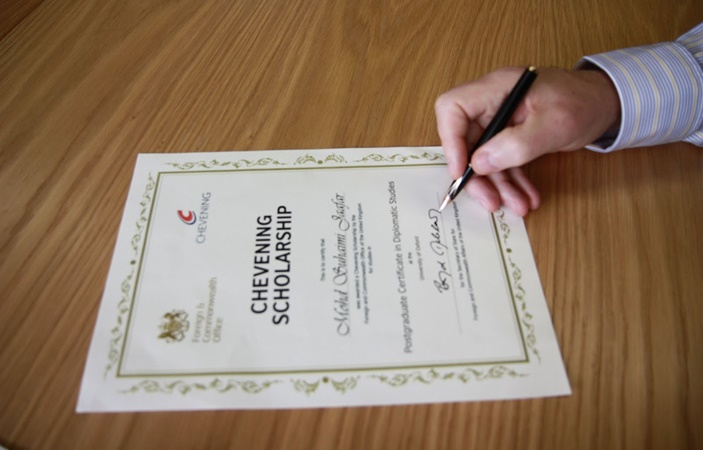 Lahore: The Chevening scholarships offered to Pakistani students is now reaching its deadline. The British High Commission has now announced the final date for submitting the applications for prestigious Chevening scholarship United Kingdom government. The final date for submitting the application for this scholarship program will be November 7, 2017.

All of this was mentioned in the press release issued by UK commissioner on this Thursday. According to this press release The Deputy High Commissioner of British High Commission in Islamabad Mr. Patrick Moody advised the candidates to submit their applications for scholarship before the last date.
The Chevening scholarship provides financial support to the candidate for studying a full one year master program in any university in England. It also gave students the opportunity of becoming the part of the powerful international network of 46 K alumni. For the eligibility for this scholarship the students must have complete education of 16 years and also 2 years' experience of work in field. The British High commissioner said "The Chevening Scholarship program sent a large number of scholars to the UK this year for post graduate degrees and we hope that these numbers will rise in the future"

The lawyer and social entrepreneur Hassan Shah who is also a Chevening scholar said "The Chevening Scholarship was a life changing experience for me. I will intensely encourage everyone who is eligible for it to apply"

The Chevening Scholarship is not just offering the one year master program but is also offerithe Chevening Oxford Centre for Islamic Studies (OCIS) Fellowship and the British Library Fellowship. The last date for these scholarships is also the same as mentioned above.

Related News
---