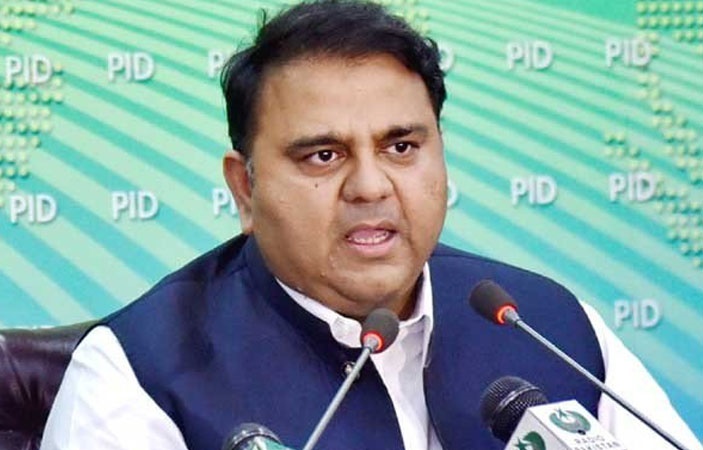 Information Minister Fawad Chaudhary says, "How can the government let Shahbaz Sharif get the hold of audit against Nawaz Sharif's plan?"
Opposition has No Right to PAC
Speaking to Media in Islamabad, Fawad Chaudhary said that opposition has no right to the Public Accounts Committee (PAC). He questioned, "How can the government appoint Shahbaz Sharif to conduct audit of his own last government?"

More News: Shahbaz Sharif Says Mini Budget is Against Public Interest


BeEducated.pk found out that he dispersed the PAC Chairmanship issue with a statement that the party will take the final decision regarding the matter after the return of Shah Mehmood Qureshi from his US visit.

Minster of Information Fawad Chaudhary said that the Tehreek-e-Insaf will not conduct election like the PML-N, there will not be any changes in public institutions on the basis of the election, and no official interference will be done during the elections. He said that we believe in ourselves and know that our party candidates will succeed, which will result in a further increase of PTI seats in the senate.
Information Minister Attacks Bureaucrats
Perhaps hinting towards a Pakistani bureaucrat stealing Kuwaiti delegate's wallet, Information minister said, "Current bureaucracy has been handpicked by N-League and People's Party, (so the) situation will change after the arrival of PTI."

Then he added, "Bureaucracy's moral training is (lacking) like Nawaz Sharif and Zardari."

Talking about a previous meeting with the PM, Fawad Chaudhary said that the Prime Minister is focused on promoting tourism in the country. While an upcoming national sanitation campaign was also discussed in the major points.

On the question regarding statement of PML-N's Senator Mushahidullah Khan, the Information minister said that he will respond to it in the senate himself by saying, "Senator Mushahidullah spoke against me in the senate in my absence and I want to respond to him in the House."

While he added If the PM wants me to resign then I will happily leave my position (at any time). For more political news keep visiting our website on daily basis.
Related News
---