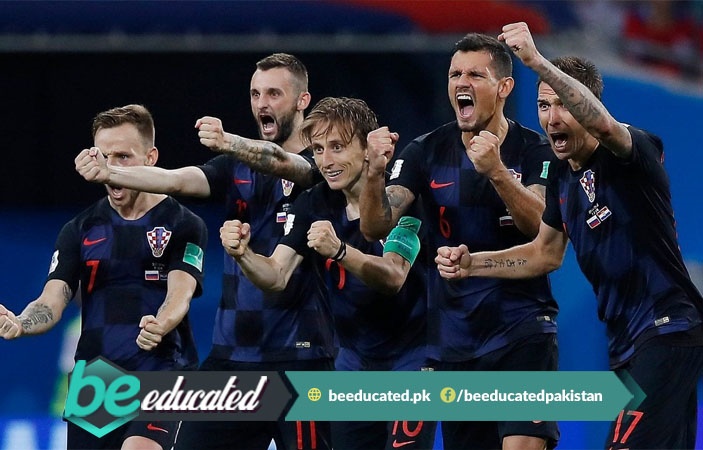 In Moscow Croatia qualified for the final of FIFA Football World Cup.

After the fascinating competition in the second semi-final, Croatia defeated England by 2-1 in the extra time and entered the finale for the first time.

The semi-final played in Moscow started rapidly and England got the lead in the fifth minute, this goal was scored by Kieran Trippier with header on the corner kick.

Then the Croatian team also attacked, but their player's efforts could not succeed and England got the lead in the first half. Croatia's team was able to score goal in the second half. The goal was scored by Ivan Perisic.

Extra time was given to make the match decisive, in which the Croatian experienced and star player Mandzukic in the second half reached the net of the opponent's team and made the team stand up for the last time.

BeEducated.pk wants you to know that Croatia qualifies for the final event of the season, where Croatia will face France on 15th of July 2018. Fans are eagerly waiting for the finale of FIFA World cup. Let see who takes the trophy of world cup to their homeland Croatia or France? Till Then we have to wait for the finale and let see who wins the trophy.

Related News
---