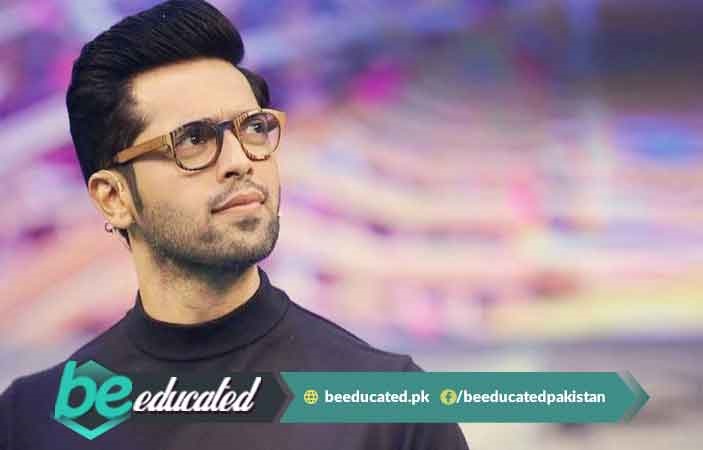 In Karachi, the World Champion Pakistani Boxer Aamir Khan launched a boxing league known as Super Boxing League (SBL). Aamir Khan serves as a Co-chairmen of the league, which contains eight teams from all over Pakistan – Karachi, Lahore, Islamabad, Peshawar, Faisalabad, Multan, Sialkot and Quetta. These teams are owned by cricketers and showbiz personalities.

Fahad Says SBL Will Be An Interesting Event

Among the team owners is, Fahad Mustafa, the famous actor who owns Karachi Cobras and he is currently making waves by his appearance in the trailer of Jawani Phir Nahi Ani 2, the upcoming sequel from Nadeem Baig film in which he has replaced Hamza Ali Abbasi.

Fahad said "The idea behind SBL is to promote the talent that never gets through. Amir and I had several discussions when he and Bill Dosanjh (entrepreneur from India) had come to Pakistan, establishing the SBL at that point in time, Rahat Fateh Ali Khan and Shahid Afridi have each bought one team and by next month, it'll be huge as we'll fully get into it. Of course, it won't be as big as PSL, but it'll be very interesting."

Meanwhile Fahad Mustafa is working on number of projects such as Hosting a Game show, Producing drama serials, Starring in blockbusters films and now he own a boxing team as well. Fahad said in an interview "It's funny how I've loved boxing all my life. I've been more of a follower. I've been a fan of greats like Muhammad Ali and in recent times, Amir Khan of course. I found it very interesting to be a part of something that hasn't really been in Pakistan for so long, but is being brought back, something that's being recreated in a way."

The Tournament will start from September 28. The tournament will last for 6 weeks. SBL is organized in association with Punjab Sports Board and World Boxing Council, the latter have sanctioned some of the world's most high profile bouts.

The highest bidder will be awarded the rights to broadcast locally, while internationally SBL will be broadcast in over 50 countries.

Each team will have ten male and two female fighters to hold fort for their teams. As recruiting begins this month, Fahad plans on going to the roots and test boxers from Lyari to retrieve the rawest Talent of Pakistan. According to Fahad, 'I think choosing boxers has been a collective effort. Amir Khan has opened up five to ten gyms in the respective cities only for people who can or could train to box, I think from there we'll get to shortlisting boxers that could eventually perform even better. It's a long, yet interesting process since this platform can put these players on the global map.'

Fahad Mustafa Talks About His Luck

Fahad Mustafa Says "I feel I've been very lucky with the kind of people I've just happened to befriend. I've never tried to, but it happens by default, I end up with the right people who are able to see the potential in me that at a certain point in time, I couldn't," Fahad observes. "I feel I've always been spot-on with people; I was working with television giants like Babar Javed and Momina Duraid, who wrote characters with me in their minds, from Main Abdul Qadir Hoon to Kankar. Fate had it in my favor."

He added: "I then thought to myself, how long would I wait for them to call me and offer me the right scripts? Hence, I founded my own production house, Big Bang Entertainment. With films, of course, I've been fortunate that I'm always Nabeel (Qureshi)'s first choice. Even Nadeem (Baig) and I got along really well during Jawani Phir Nahi Ani 2. Again, I've been fortunate that I've gotten to work with two of the most successful filmmakers we have, simultaneously."

BeEducated.pk wants you to know that this year Fahad Mustafa's two multi-starrer Blockbusters are going to hit cinemas on the occasion of Eid ul Azha. Fahad will be seen opposite Mehwish Hayat in Nabeel Qureshi's 'Load Wedding'. While in Nadeem Baig's Sequel 'Jawani Phir Nahi Ani 2' he will be working alongside Humayun Saeed and Mawra Hocane amongst others.

As he dubs for his films, his latest Drama serial Production, Meri Guriya has garnered critical acclaim for its sensitive portrayal of child abuse and as an actor, he's signed onto his next film that goes on floors this fall. For more interesting news keep on visiting our website regularly.

Related News
---