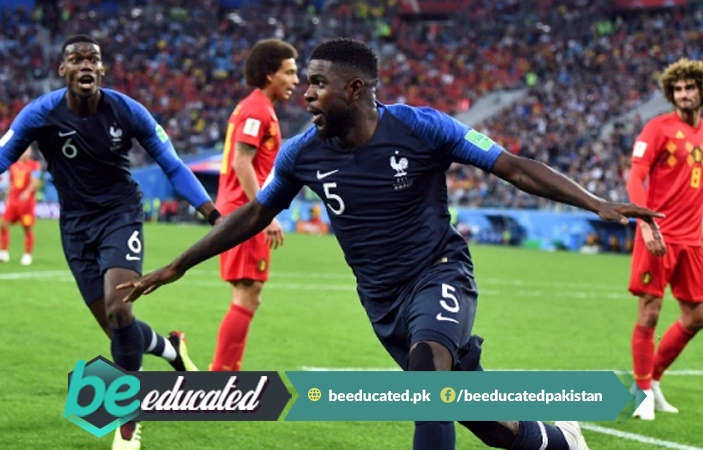 In St. Petersburg, in the first semi-final of the FIFA World Cup, France defeated Belgium and got access to the final.

At St. Petersburg, World Cup 2018 first semifinal was held yesterday between France and Belgium. In which France defeated Belgium with the score 0-1 and Belgium was kicked out of the Mega event and France reached the final. The only goal-oriented was scored by Defender Samuel Umtiti in the match which was scored on on the 51st minute of the match, and France edge continued till the end of the match. France have beaten Belgium three times in World Cup matches, more than they've beaten any other side in the competition. Belgium have most of the possession in this match, Belgium attempted just nine shots - 10 fewer than France managed to shot 19.

The FIFA World Cup second semifinal will be played between England and Croatia today. The wicket-winning team will be competing in the final with France on Sunday, when the loser will compete with Belgium for the third position on weekdays. Let see whom France will face next in the FIFA World cup Final. England or Croatia?

BeEducated.pk wants you to know that Twenty years ago, France won the World Cup for the first and only time in their history at their homeland in Paris with a 3-0 win over Brazil. Brazil's Mario Zagallo and Germany's Franz Beckenbauer as just the third man to win it as both a player and a coach, having started in midfield in that 1998 match. France have reached their third World Cup final, also doing so in 1998 and 2006. Only Germany and Italy have managed to reach more among European nations.
Related News
---