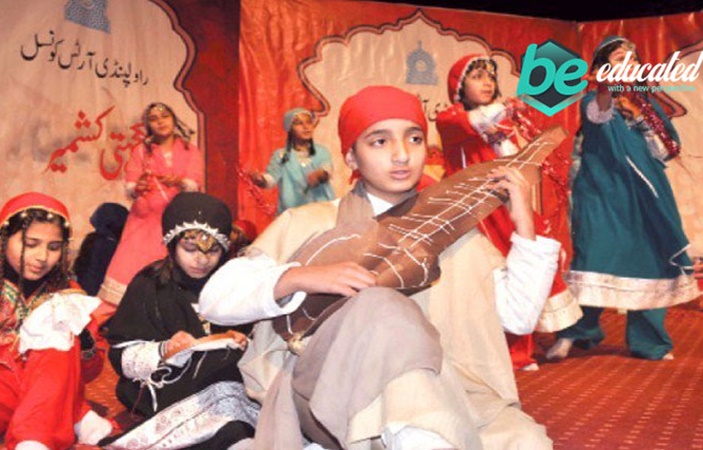 During an event on the topic of rights of Kashmiris, President Azad Kashmir Sardar Masud Khan said that world should raise voice of Indian forces cruelty in Kashmir as Indian forces are killing innocent people of Kashmir.
Also read: Imran Khan will meet Donald Trump
Sardar Masud addressed in Alhamra
President Azad Kashmir, Sardar Masud was addressing by students of Unique Group of Institutions. He further said that cruelties in many shapes are carried on by Indian forces like rape, torture and killings etc. Indian forces are trying to crush the voice of Kashmiris related freedom. Powers of world can play an important role for freedom of innocent Kashmiris as freedom is right of Kashmiris according to United Nations rules. He added that Indian forces have been given free hand by Indian Government to kill innocent Kashmiris which is shameful.
Wife of freedom fighter
Yaseen Malik, Mishal Malik
has told that young generation of Kashmir can play an important role for freedom of Kashmir. She further gave message to youth of Kashmir they should use social media to reveal the cruelties of
Indian forces in Kashmir
. She stated that India has occupied on Kashmir illegally. Education Minister, Yasir Humayun has said that our Government is sincere to settle Kashmir's issues. He further said that Imran Khan want to solve the Kashmir's issue according to desires of Kashmiri people.
Also read: Taliban creator as leader for talks with US
Related News
---