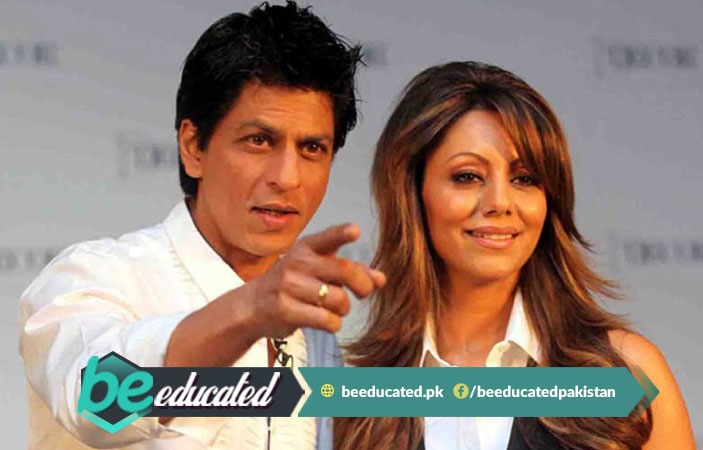 In Mumbai, Bollywood King Shah Rukh Khan requested his wife to cook Biryani on Eid after he offers the Eid prayer.

Bollywood's King Khan makes special arrangement for the Eid after Ramadan. On this day Shah Rukh and his children are seen in Kameez and Pajamas. Shah Rukh Khan specially invites the journalist on the occasion of 'Eid and Offer Them A feast Of Biryani. However Shah Rukh doesn't talk much about his Wife's Eid arrangements.

Shah Rukh's Request Video Goes Viral

Recently, a video of Shah Rukh Khan is going viral, in which he is looking forward to perform Eid prayer and asking Her Wife Ghauri to make biryani on that day.


The video shows Shah Rukh Khan and Gauri Khan answering participants' questions sitting in an event. In the beginning of the video, Shah Rukh Khan is asking Gauri whether she will work in movies, on which she replied, if I was young, I will surely do but now I am too old.

With this, Shah Rukh is praising his wife while saying not does she know how to make beautiful houses but she also knows how to make a beautiful home. He added that Gauri is shy, she's middle class, a positive thinker and she's exteremely beautiful.

He said, "She is my wife, I can say anything about her" on which Gauri also replies to Shah Rukh Khan by saying that he is the best (husband).

Then a journalist asked what you will do on the Eid, on which Shah Rukh Khan replied, "We will offer the Eid prayer and will like Gauri to make biryani for us. To which she said 'Inshallah' in a very beautiful way. For more interesting news keep visiting our website frequently.

Related News
---