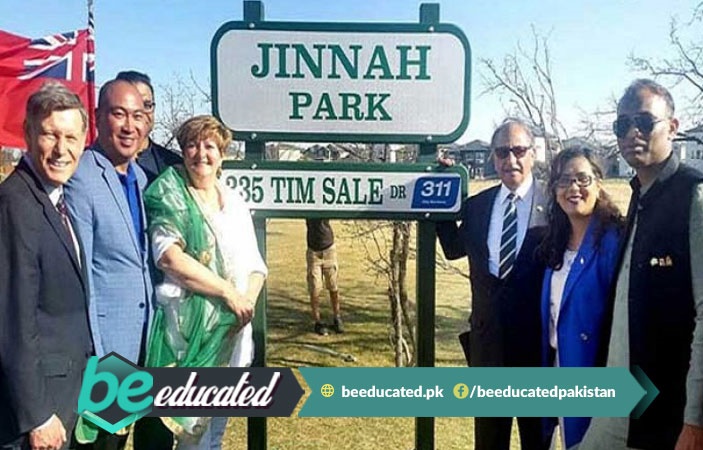 On Sunday, Pakistan's High Commissioner Mr. Tariq Azim Khan established the first ever Muhammad Ali Jinnah Park at Winnipeg in Canada. According to news reports, Hundreds of Canadians attended the inauguration ceremony on 13th May 2018.

Pakistani-Canadian Community in Manitoba

While his address at the occasion, the High Commissioner said that all the credit goes to the active Pakistani-Canadian community in Manitoba for making it possible to name the first ever public park in the country after Muhammad Ali Jinnah, the founder of Pakistan.

BeEducated.pk found out that he also talked about the huge sacrifices our forefathers made to get a separate country for us Muslims. During his speech he quoted the famous saying of Muhammad Ali Jinnah, "With faith, discipline and selfless devotion to duty, there is nothing worthwhile you cannot achieve" and talked about how much he appreciates the struggle of the Pakistani people living there.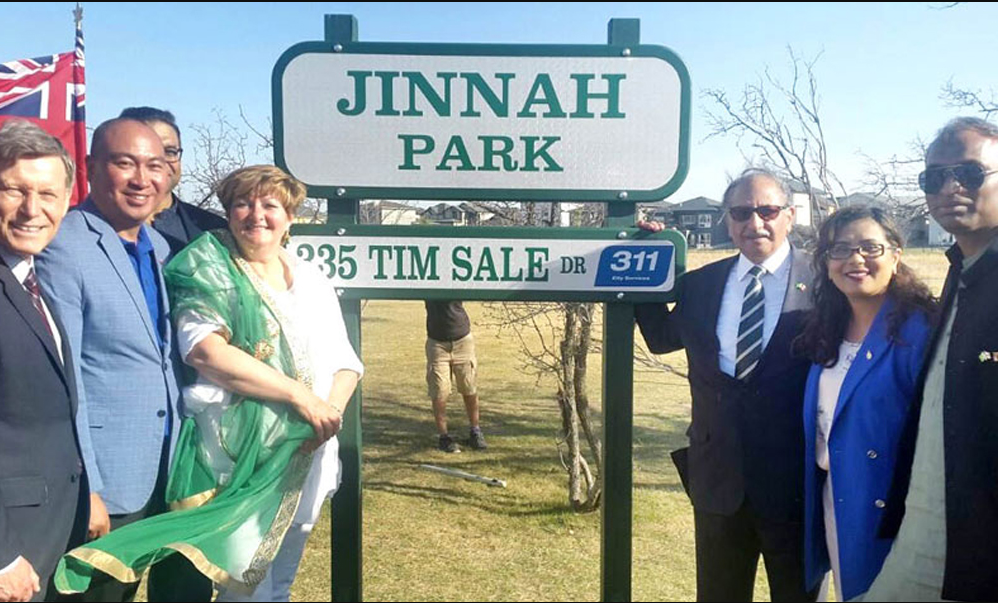 Mr. Tariq Khan also said the Pakistani community in Winnipeg is trying to make a bond with other communities through organizing cultural events to promote and showcase Pakistani culture and our message of spreading peace.

Views of Community Leaders and Other Important Personalities on the Park

Community Leader Dr. Rashid Bahri who led the campaign for starting Jinnah Park said that our country's founder is closer to the hearts of all Pakistanis and this park will serve as a reminder for our future generations about his great contributions and great leadership.

President of Pakistan Student Association Manitoba Mr. Masrur Khan said that today we have made history for Pakistanis in Canada and naming the park after our country's founder proves how much we love and respect him.

Members of Canadian Parliament Iqra Khalid and Terry Duguid also addressed the people present for the event and congratulated the community in successfully establishing the park. City Councilor Janice Luke said she is happy to work with the Pakistani community for the park's maintenance and performing other duties to make it convenient for families to visit and hold cultural galas in the Jinnah Park. She also announced that a cricket will be prepared in the park for holding local cricket tournaments. For latest news keep on visiting our website.

Related News
---