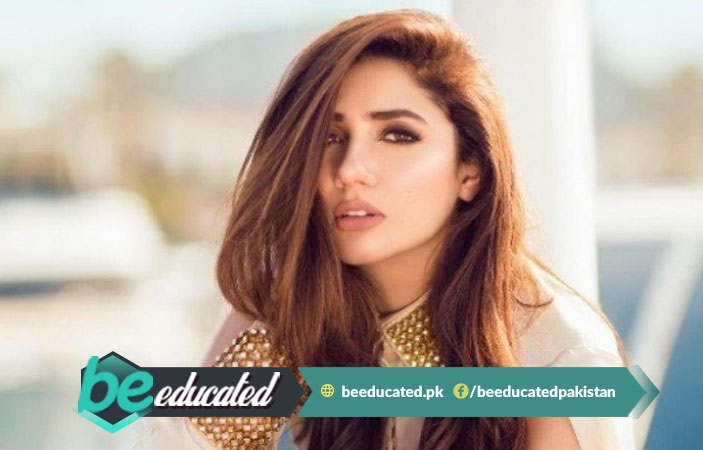 In Karachi, On the Occasion Of Eid Mahira Khan and Sheryar Munawar's Movie "7 Din Mohabbat In" left all other movies behind in doing business.

Mahira Khan's Movie Breaks All Business Records

On Eid ul Fitar, 4 Pakistani movies were shown at local Cinemas. In which Mahira Khan and Sheryar Munawar's "7 Din Mohabbat in", Javed Sheikh and Danish Taimoor's 'Wajood', Moammar Rana and Sonia Hassan's 'Azaadi', and Ali Kazmi and Mikaal Zulfiqaar's 'Na Banda Na Baraati' were included. However, the audience was excitedly waiting for Mahira Khan's film '7 Din Mohabbat In'.

Before the release, the film was promoted in a fascinating way. Where Mahira Khan is playing a comedic character. That's the reason fans of Mahira were curious to watch her in such avatar.

On 2 days of Eid, fans visited the cinemas with full enthusiasm and enjoyed watching the offered movies. The audience appreciated the whole casts' efforts in the film and liked the film. On the first day of Eid the Movie Earned 1 Crore 5 lakhs. On the 2nd Day of Eid, the film earned a lot more than first day. By the third day the film was able to earn 3 Crores 5 Lakhs.

Bollywood Movies Remained Banned on Eid ul Fitr

On the Other Hand People also admired 'Azaadi' of Moammar Rana and Sonia Hassan. 'Azaadi' earned 1 Crore 5 Lakhs on the first day of Eid, but was left behind on the second day by '7 Din Mohabbat In'. On the second day of the release, the film earned Rs.1 Crore 45 Lakhs, so in the whole of two days, a total of 2.5 Crore were earned.

The Film 'Wajood' directed by the legendary actor Javed Sheikh also hit the cinema screens this Eid. Starring Danish Taimoor, Syeda Imtiaz and Indian Actress Aditi Singh. However, the movie failed to impress the audience. The film made 50 lakhs on the first day of Eid, while on the 2nd day the film earned 70 lakhs on this day and totally earned Rs. 1 Crores and 2 Lakhs.

Indian films were banned on the occasion of Eid ul-Fitr, compared to Pakistani films, However the Hollywood film 'Jurassic World' was shown at Cinemas. Amazingly, the 'Jurassic World' couldn't compete with Mahira Khan movie '7 Din Mohabbat In' earned 1 crores 4 Lakhs. However, on the other hand, the film was successful in doing good business and 2 million and 5 lakhs were the business total of 3 million 45 million. To get latest news keep visiting BeEducated.pk.

Related News
---