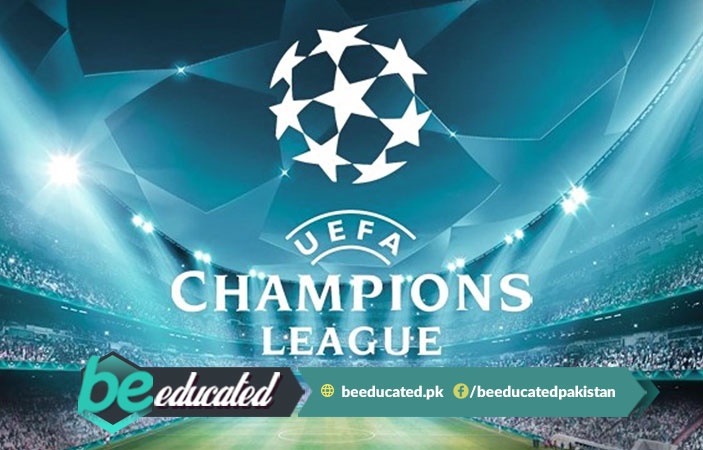 This year UEFA Champion League final will be played between Real Madrid and Liverpool on 26th May. Champions League is considered one of the biggest football events for its fans. This is the third consecutive time that Real Madrid is playing in the UEFA Champions League final. This year Real will be defending its title against Liverpool, which will be playing a Champions league final match after 11 years as they made their last appearance in a finals match back in 2007.

Hopes of Ronaldo Playing in the Finals

BeEducated.pk has found out that Ronaldo was injured during the semi-final match of the league against Barcelona. In the 14th minute of the semi-finals, Ronaldo took a hit to his ankle while scoring a goal to make the scores level 1-1. But he kept on playing until half time when he was substituted with another player.

On the matter Real Madrid's coach Zinedine Zidane said that he is looking forward to Cristiano Ronaldo's return for the final match. According to tribune.pk, Zidane said that the injury is small but Ronaldo is a bit worried about it because his ankle is swollen. He also said that Ronaldo admitted that the injury is not so bad.

Finally, the semifinal ended with a draw between Real Madrid and Barcelona. Sending Real Madrid to the final match of 2018 UEFA Champions League to play against Liverpool.

Dua Lipa to Perform at Opening Ceremony of Champions League Final

Dua Lipa, the famed singer, was asked by Pepsi to perform at the Opening ceremony of the Final Match in Champions League. Her remarks on the offer were that she was honoured to receive the offer as it's once in a life time opportunity. She added that she cannot wait to perform in front of her fans and she plans to put a great show, which everyone will remember for a long time.

She will be performing hit songs from her debut album, which sold over 2.2 million copies worldwide. The event will be bringing football fans much delight after the addition of Dua Lipa's performance in the opening ceremony. Getting tickets for the finals was hard already but it is proving almost impossible for everyone now. For more news visit our website on daily basis.

Related News
---