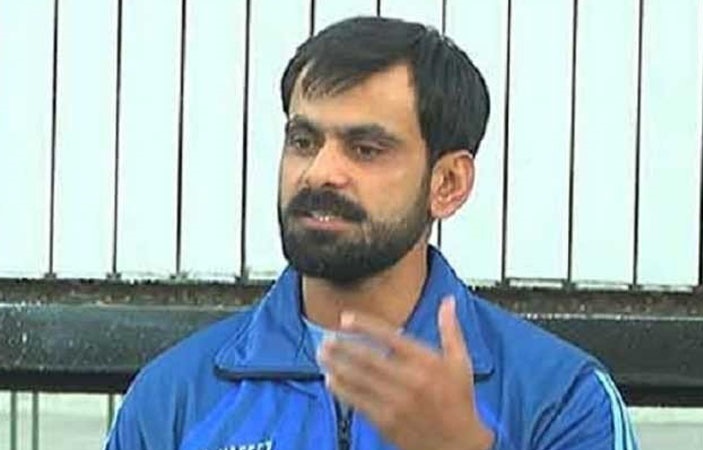 The National Selection Committee has called Mohammad Hafeez to the rescue for the upcoming series against Australia, after fearing the collapse of the national team's batting line up.
Mohammed Hafeez 18th Player of the Squad
Senior Batsman, Mohammad Hafeez, has been asked to come to United Arab Emirates (UAE) for the 2 match series against the Kangaroos, in response to which the all-rounder has left after taking the first available flight to Dubai.

Read More: PCB announces Test Squad for Series against Australia in UAE


BeEducated.pk wants to remind our readers that it was August of year 2016 when Mohammad Hafeez played his last test match against England in Birmingham. After which he continued to be placed in and out of the One Day International (ODI) and T20 squads of the country.

The last one-day match he played was against New Zealand in January 2018, because after being included in the squad for Zimbabwe tour he performed poorly in the first two T20 matches. Thus, he had to sit out of the next 5 ODIs of the tour and let the young blood get its chance to shine.

In the recent Asia Cup, Mohammed Hafeez was not considered as a fit player for selection, however due to his extraordinary ability of adaptation to UAE conditions and the trait of posing threat as a spin bowler, the former captain has been included in the squad as the 18th player.
Pakistan Australia Test Series 2018
The 2 test match series between Pakistan and Australia will be played in UAE. Both teams have been preparing for the spin war, especially Australia.

This is exactly why Mohammed Hafeez will prove to be a great addition to the squad considering the pitch conditions of Dubai and Sharjah stadiums. Hafeez is an experienced player with expertise in both batting and spin bowling, so he is expected to show Pakistani cricket fans a great game in the Pakistan & Australia Test Series 2018.
Related News
---