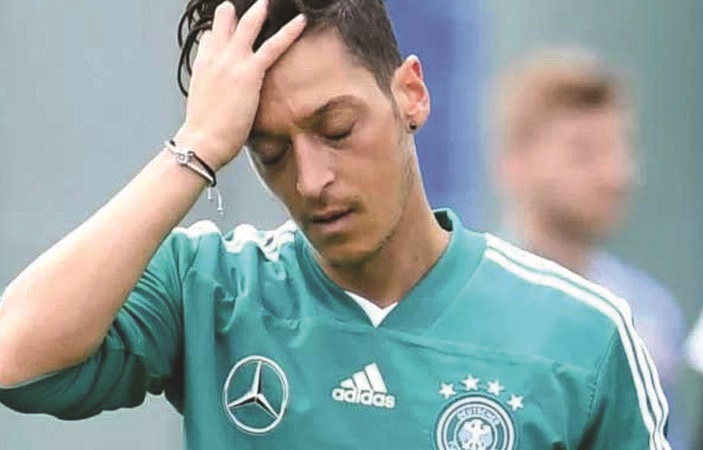 In Berlin, The German football team's famous Muslim footballer Mesut Ozil announces retirement from racial discrimination.

According to the foreign news agency Mesut Ozil, a former German footballer, announced the retirement when he heard the words against himself on media and racial prejudice, he got dishearted and announced his retirement.

Mesut Ozil, a well-known footballer said on the social networking website Twitter, that the German Football Federation has been raising questions on my patriotism. Recently in FIFA World cup my performance was criticized rather than the entire team, so I do not want to be a part of the German football team now.

Mesut Ozil Talks about the allegations imposed on him?

Mesut Ozil said that my native family is from Turkey, and I have two hearts. One Heart beats for Turkey and the other one beats for Germany. In May of this year, I met second time with a Turkish President in my life at London. I also gave Recep Tayyip Erdoğan an autographed shirt of mine as a present, which was protected by media cameras. I had this meeting as a footballer, but my photo with the Turkish President was nullified, but it started being poisoned by giving me ethnic and political color and accused me of lying and being deceitful. The picture we took had no political intentions.

Mesut Ozil said that most German politicians in Germany are releasing statements against me and they are doubting my patriotism. While my family members that are closed to me are receiving hating-based emails and threatening phone calls.

BeEducated.pk wants you to know that Mesut Ozil is a muslim footballer and he is the one who placed a piece of bread a side. And gave respect to food. He is the Muslim footballer who played few matches while fasting in the month of Ramadan.

Related News
---