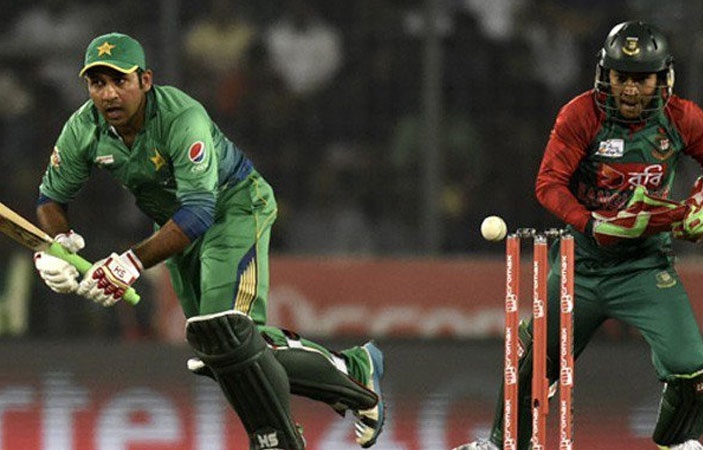 The Asia cup knockout match between Pakistan and Bangladesh will be held today in Abu Dhabi, after which the winning team will play the final against India.
Who Will Win the Asia Cup?
BeEducated.pk informs you once again that the Pakistan vs Bangladesh knockout match will be played in Abu Dhabi at 4:30 PM (PST), where everybody is expecting a great performance from both the Bengal Tigers and Sarfraz XI (the Green Shirts).

Read More: Famed South African Player to take part in PSL 4


In the tournament, Pakistan have beat Hong Kong and Afghanistan with some difficulty. While Pakistan faced defeat at the hands of the Indian cricket team not once but twice in the Asia Cup 2018. On the other hand, the Bangladesh team has won its matches against Sri Lanka and Afghanistan after giving tough fight.

The important thing to remember is that whichever team to win today's match, may it be Pakistan or Bangladesh, will be playing Asia cup final with India. Now, let's wait and watch who takes the title home this time. Will it be India, Pakistan or Bangladesh? Who knows!
Shahid Afridi Wants People to Support the National Team
On his return from Dubai to Lahore, Boom Boom Afridi told the media that Pakistan team was giving a good performance since the start of the tournament. However, as Sarfraz has been leading the team well for quite some time now, thus him and the other players must have felt the pressure due to which they aren't able to perform better.

Shahid Afridi said that Sarfraz XI has achieved great victories but recently they cannot perform well, which is why Pakistanis should support the national team as the boys need it.

He further said I'm still hopeful for a great performance from this team, the boys are learning from their mistakes. So, they will present a better game in the next matches.

More News: Shahid Afridi Denies Possibility of Working with PCB

Former Captain advised the current team by saying that Sarfraz and his team must not worry about the criticism, as everyone gets criticized one time or another, but they should take it as a challenge and still play calmly. Once the team starts performing better, the criticism will change into praise automatically.

Afridi asked the nation to support the young players as they are the future of our team and they will be playing in the upcoming world cup. He added the boys will not be able present a good game as long as we keep on criticizing them- so we should support them and I think they will not only defeat Bangladesh but win the final against India to make the Asia Cup 2018 title ours. For more sports news keep visiting BeEducated.pk on regular basis.
Related News
---