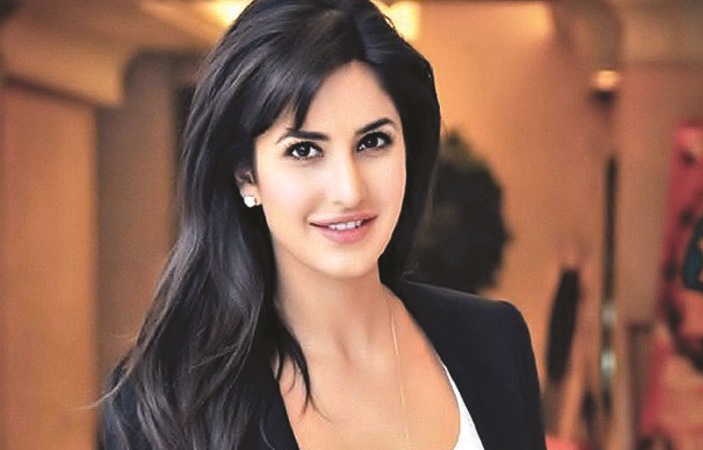 In Mumbai, Bollywood's Barbie Doll Katrina Kaif's reaction came in front after signing Salman Khan's 'Bharat'.

The movie 'Bharat' of Bollywood's Sultan Salman Khan, which is directed by Ali Abbas Zafar, the shooting of the film was started but suddenly the main actress of the film, Priyanka Chopra announced to leave the film.On this decision of Priyanka Chopra, the film makers were quiet shocked. But due to the shooting was started the film makers immediately approached Katrina Kaif in the first place. And she was casted for the role of the leading lady.
Salman Khan Welcomes Katrina Kaif in a Unique way
Salman Khan welcomed Katrina Kaif in a very special way. Salman Khan shared a photo of Katrina Kaif and said 'One Gorgeous Lady whose name is Katrina Kaif, Welcome to Bharat's Life'. After his Tweet, Katrina didn't sat silent and gave a big reaction of joining the Film.
Katrina Kaif said the role I choose for myself depends upon the script of the film, what type of role it is and will it impact the film. It is honor for me to work with such a team once again. And in this regard, I received a call from the director Ali Abbas Zafar and he told me that he is sending the script of the Film.
Katrina Kaif Talks about her role in Bharat
Katrina Kaif further said that when I read the script of the movie, I realized it was a great script. I am proud of
being part of this film, and I'm also happy to have a specialty in my character.

Also Review : Priyanka Chopra Refuses to work in Bharat

BeEducated.pk wants you to know that apart from Canadian actress Nora Fatehi, Salman Khan's film 'Bharat' includes Disha Patani, Tabu, Sunil Grover, as the film will hit the cinema screens in 2019.

Related News
---