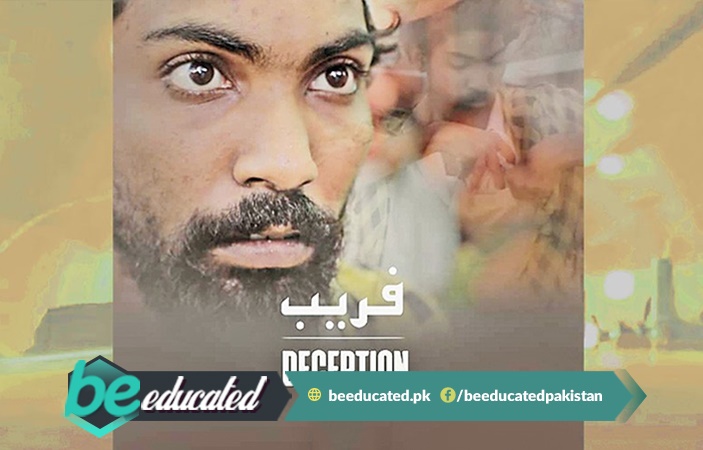 Pakistan's short film 'Deception', which is directed by Ruhina Nasir and Co-Produced by Grayscale, has been played in multiple screenings at different international film festivals.

Deception Reaches a Film Festival in Rome

Recently, in an Instagram post the production company told that a Pakistani short film titled as Deception, has been selected for screening at Rome PRISMA Film Awards, which is scheduled to be played on July 21 at the end of this month.

The Rome Independent PRISMA Film Awards gives a platform where filmmakers can showcase their talent to audience of jurors and know the true feedback from the audience and make their films worth watching.

Pakistani Short Movie 'Fareb' Screens at Indian Film Festivals

Deception, which is produced by the makers of Rani, the short film also got nominated for screening at the The Buddha International Film Festival (TBIFF) which took place at Pune, India last month. Production Company Stated in a post before the screening in Pune, "This will be our third film to screen internationally, and the second to screen in India. We are thrilled with this news, and hope our friends from across the border enjoy our work."

Short Film Directed by Ruhina Nasir and written by Zulqarnain Haider, also got the Best Nano Short Film of the Month Award at Aab International Film Festival (AIFF) that was held in India, in June.

BeEducated.pk wants you to know that Deception's story revolves around a man who is a fruit hawker who sells fruits and vegetables on the streets of Karachi and uses deceptive means to earn money. The story develops as a chance event puts him face to face with a person he recently deceived.

Domestically, other Pakistani movies like Load Wedding, Jawani Phir Nahi Ani 2 and Teefa in Trouble are going to hit the cinemas in a few weeks. Movie goers are finding it hard to wait for their releases. So, if you want to know more about these movies keep visiting our platform regularly, as we bring you all sort of latest news and much more.

Related News
---