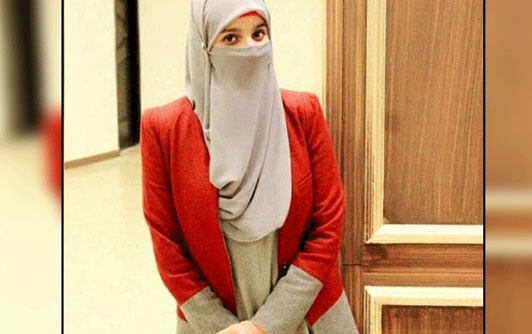 A private school in Islamabad barred a student girl to enter in school function. Student has to participate in school function in Islamabad.
A Twitter user said in a tweet that a Niqab-Wearing girl was refused from entering in a function of Lahore Grammar School branch in Islamabad.
Syeda Tirmizi on twitter
Talal Ahmad on twitter
Also read: Pakistani student wins first place in Commonwealth essay competition
Federal Minister for Human Rights statement about incident
Federal Minister for Human Rights, Shireen Mazari soon noticed of this twitter news after people comment on social media about it.
Syeda Tirmizi on twitter
Federal Minister commented on twitter on the shameful act of school management and ordered concerned authorities to take action against it on urgent basis.
Shireen Mazari on twitter
This incident is not first but previously such types of incidents have occurred when a software house dismissed a Niqab-Wearing girl from her job on second day of his work in Karachi. At that time social media has also raised this incident and asked HR manager of software house to overview its decision about dismissing that girl.
Azka Sheikh said on twitter like this
Also read: HEC will not issue Equivalence certificate for ICMAP, ACCA& ICAP
Related News
---