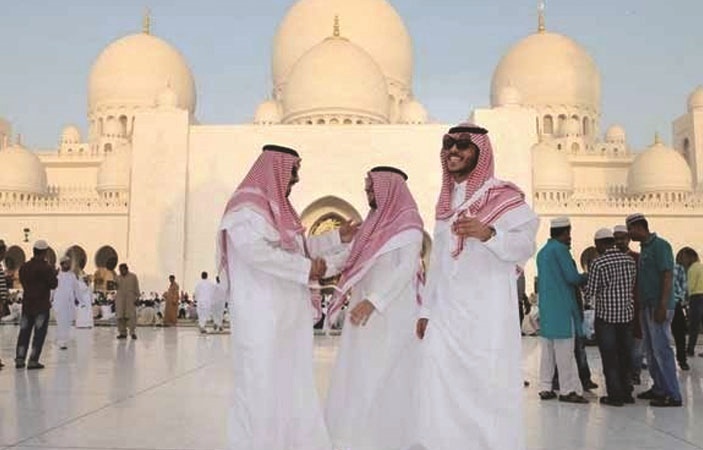 Eid ul Adha is being celebrated in Saudi Arab, and various other countries of the world, today on 21 August.
Saudi Arab Celebrates Eid ul Adha
BeEducated.pk recently told you about the 9 Eid Holidays in Saudi Arab, during which pilgrims performed Hajj and other religious duties and now they are celebrating Eid ul Adha.

In Saudi Arab and Gulf Countries, hundred thousands of people offered the Eid prayer in Masjid-al-Haram and Masjid-an-Nabwi, where huge congregations were held for Eid-ul-Adha. While Muslims are also sacrificing animals to observe the Sunnat-e-Ibrahimi, the act of Hazrat Ibrahim sacrificing his son Hazrat Ismail when in turn God ordered him to sacrifice an animal instead of his only living son.

Similarly, our Muslim brothers in Khyber Pakhtunkhwa (KPK) are also celebrating Eid ul Adha, maintaining the tradition of two Eids in the country with a day's difference. Also, Afghan refugees living in KPK are celebrating Eid under tight security arrangements for their security.

Also Read: "Eid ul Adha Holidays Reduced to 3 Days"

On the other hand, Muslims are celebrating Eid ul Adha in the United States, Australia, Indonesia, New Zealand, Malaysia, Europe and the Middle East.
Eid ul Adha in Pakistan
Federal Government has announced 3 Eid holidays, from today (21 August) to Thursday (23 August). However according to The News, people living in Balochistan will have 4 holidays for Eid as the Balochistan Government has announced public holidays from August 21 to August 24 (Friday).

Eid-ul-Adha will be celebrated on 22 August in Pakistan, while people might have to go back to work on the third day of Eid (24 August) in most parts of the country. Various individuals have asked the government to change its decision for 3 holidays but other than the Balochistan government no other establishment has notified about any changes for other provinces. For latest news and updates about Eid holidays for this year, keep visiting our website as much as possible.
Related News
---