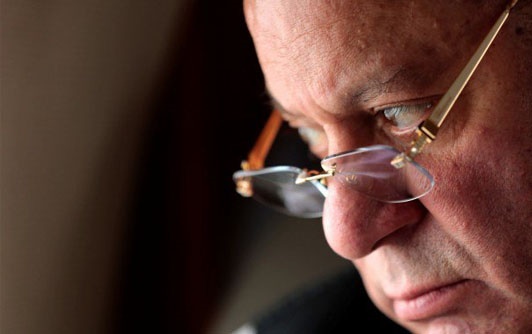 Former Prime Minister Nawaz Sharif's counsel Khawaja Haris said that documents presented by Joint Investigation Team (JIT) related Panama were not attested about Sharif's employment in company abroad of his son according to law.
He further said during giving argument in Flagship reference that Jabal Ali Free Zone (JAFZA) documents were not attested as per law. He added that if these documents were not attested then they cannot be acceptable. He submitted his reply to National Accountability Beauru (NAB) about JAFZA documents and argued that documents from abroad should be original or attested as per law.
PML-N will struggle for its democracy's survival: Nawaz Sharif
Khawaja Haris said that if Pakistani authorities confirms that documents have been issued through originating country which attests those documents then it is right procedure otherwise documents will not be acceptable. He read out the statement of Wajid Zia in which Zia had said himself that JIT has not tried to get it confirmed from UAE. He further said that Zia had also inquired about writing of name Nawaz Sharif on documents that was not same in Arabic and English. He added Wajid Zia is himself dependent on the statement.
Haris was also clarifying that all companies are of on-man including Capital FZE and except Hassan Nawaz there is not any member of Sharif's family involved in the business.
Read More News: Nab Calls Zardari and Bilawal for Park Lane Company Case
He further said that Nawaz Sharif has gotten visa of Capital ZFE in some special circumstances. He added that some alterations have been made in JAFZA reports by JIT. Nawaz sharif had gotten visa in June 18, 2006 where as application was submitted for visa on June 8, 2006. He further said that court will be informed about issuance of visa after seeing record.
Judge "Arshad Malik inquired about the specific criteria of giving position of chairman board. He asked if anyone can be made chairman of board and who were included in board? He further asked if documents related employment of Nawaz Sharif have any significance or not? He further said that Nawaz Sharif's signatures are on documents." Haris answered that photocopies of documents are here which are not attested as per law. He added that we have not received complete documents yet. He further told the position of properties mentioned in documents and explained that properties have been sold.
Court asked NAB to submit its answer on Tuesday
Dozens of workers welcomed Nawaz Sharif when he reached in accountability court. Nawaz Sharif gave two roses to female workers –Noreen Masood Gillani and Zubeda Aapa. Women told that flowers were big gift and honor for them.
More News: Bus Rapid Transit Plan to be Implemented by March 2018
Related News
---