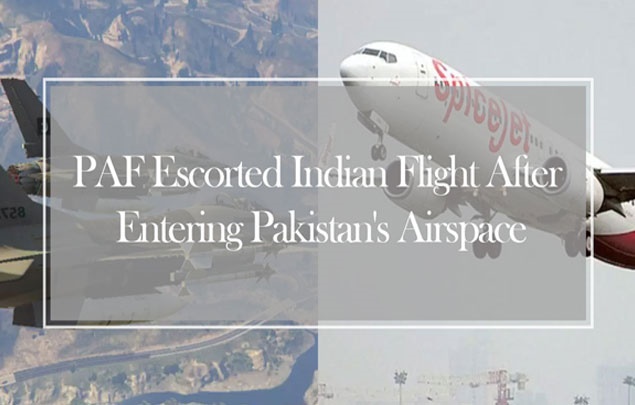 As the heated stances between Pakistan and India are nothing new the world, the cheap approaches of Modi Sarkar don't appear to finish. Even when facing sheer humiliation on many occasions, naive Bharat still tries to drag off its filthy agendas against Pakistan. Particularly, this year solely, the Indian Air Force (IAF) has lost its several MiG-21 fighter jets to Pakistan. Back in September, an Indian commercial flight carrying a military code was escorted by Pakistan Air Force (PAF) when it 'illegally' entered into the country's airspace.

Indian "SpiceJet" entered Pakistan airspace with an "IA" code!
Since Indian Prime Minister Narendra Modi brutally abrogated article 370 of Jammu and Kashmir (J&K), the Indo Pak relations were fully deteriorated. Pakistan's airspace ban earlier this year has already value Bharat millions however still, Modi's disparaging pull-offs are an endless failure. Last month, on September 23rd, Pakistan Air Force (PAF) escorted an Indian "SpiceJet" commercial plane with associate degree "IA" (military code) when it entered into Pakistan's airspace.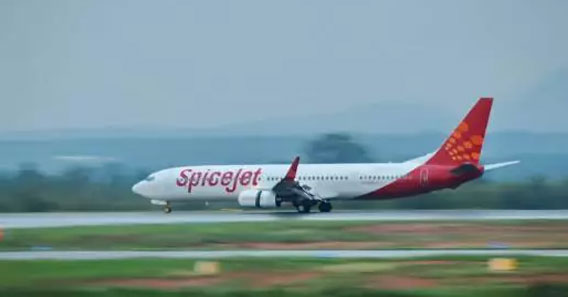 Apparently, this isn't the first time Pakistan has intercepted Bharat of its damaging agendas. In line with media reports, the Indian air traffic control (ATC) 'mistakenly' provided the Afghanistan-bound "SpiceJet" flight with the military code instead of commercial code. Like each alternative flight, this plane's code was "SG" however as a result of the ATC's confusion, it had been given "IA" that is specifically for IAF jets to this commercial flight. Reportedly, the flight was carrying around 120 passengers and was flying from Delhi to Kabul.

Pakistani F-16's intercepted Indian commercial flight in mid-air!
As soon as it intruded into Pakistan's airspace, the ATC from Pakistan instantly hip to the PAF concerning the Indian military flight. When receiving the intel from the ATC, 2 F-16 Jets Intercept Indian Flight Over Pakistan the "SpiceJet" flight into mid-air and asked its pilot to lower the altitude. Then the F-16 pilots demanded the Indian pilot to provide them with complete flight details for inquiry.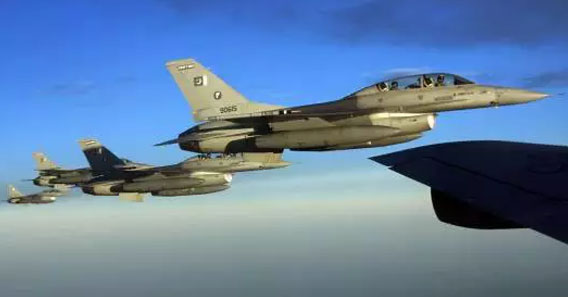 Upon being inquired by the PAF pilots, the Indian pilot said, "This is SpiceJet, Indian commercial craft, that carries passengers and goes to Kabul as per schedule." When the Pakistani F-16's rounded up the aircraft, the pilots taught the Indian pilot to lower the altitude through hand gestures. Later, one among the 120 passengers same, "At the time once Pakistani F-16s were flying around their flight, all passengers were asked to shut their windows and maintain silence."
Another failed conspiracy of Modi Sarkar against Pakistan?
Well, as before long because the confusion got sorted out, Pakistan fighter jets escorted the Indian aircraft till it entered into Afghanistan's airspace. Particularly, it's additionally believed that it had been a pre-planned warmongering Modi tactic to have interaction in a very war with Pakistan. 'Misinterpretation' of ATC's code was intentional and therefore the "SpiceJet" flight was bait for the PAF to shoot it down and additional step up true. However the Pakistani pilots sensibly escorted it out of Pakistan's airspace.
Related News
---