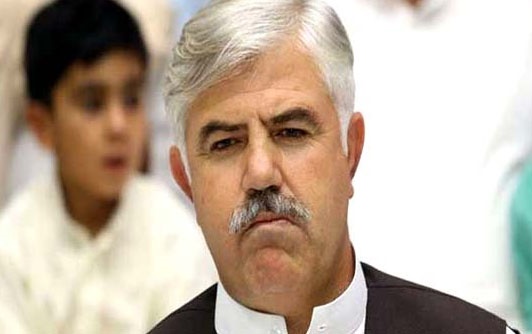 Minister Khyber Pakhtunkhawa Mahmood Khan has said that Bus rapid transit plan will be ready to be implemented up to March 2018.
Mahmood Khan Addresses chamber of Industries
On Tuesday, while addressing the chamber of industries in Peshawar, Minister KPK Mahmood Khan said that many new features has been included in Bus Rapid Transit (BRT) plan and due to this some time will be required to complete the project.

Urdu News: The Next PM Will Send Imran Khan to Jail Says Asif Ali Zardari


He further said that provincial administrators, contractors, companies and other related departments will be responsible for implementing this project before the approaching dead line.

Swat motorway project will also be completed within the time of deadline and in case of late completion of this project related companies and contractors will be black listed. He assured the delegation to do one window operation for investors and industrialist.
Comparison Between Metro Bus and Rapid Transit Plan
Lahore metro bus service has benefited many people in terms of travelling from one side of the city to the other and similarly rapid transit service will also provide ease in travelling at low fares to different areas of Khyber Pakhtunkhawa.
Increase in Railway fares
Recently, Railway department has announced to increase their fares in the near future due to the economy crisis in Pakistan and devaluation of rupee.

It is important to note that the economic conditions can cause a great impact on the fares of all forms of public transport. For now it seems that fares might also increase for buses under the Rapid Transit Plan. Lastly keep visiting our website frequently for more news and updates.
Related News
---