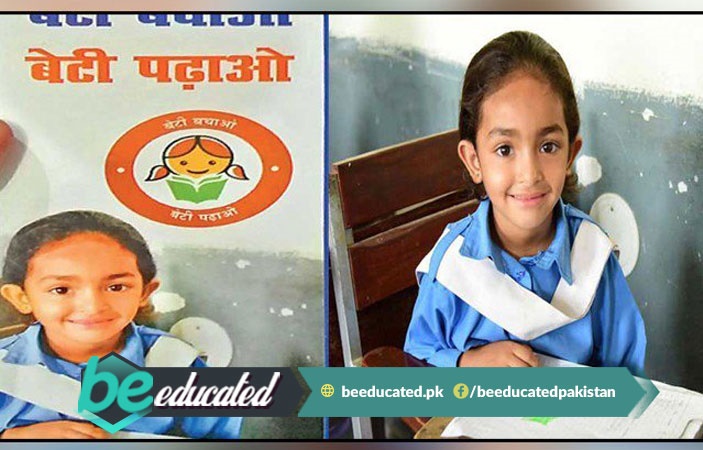 In Patna city of India some school books were distributed that contained a picture of Pakistani flag and girl on its cover. The incident has angered the people of India because the Indian government was supposedly running a campaign 'Beti Bachao, Beti Padhao' (Save girl child, Educate a girl child) for all Indian girls. Instead they 'mistakenly' chose a Pakistani girl as their ambassador.

Best Wishes for the Campaign

BeEducated.pk is posting this news because it's good to support education for girls. But Indian government should have made sure that their good intentions reached their people accordingly. Because out of the 5000 books printed for distribution only 200 reached the students, which pointed out the grand mistake made by the book publishers.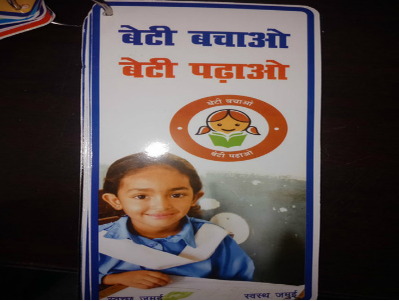 The book distribution has been stopped for the time being. Because after the discovery of this mistake Chief Minister of Bihar Mr. Nitish Kumar formed a committee to look into the matter and present a report within one week. According to Indian News Channels, Indian government distributed the books for free.

Indian leaders have said that the publishing company of these books used the Pakistani girl's picture without anyone's approval because many human right organizations were using the girl's photo on their websites to spread awareness for girls' education.

Girls' Education in Pakistan

Government of Pakistan also distributes free course books to our students but Punjab schools are still facing course book shortages. Hopefully, our government will pay more attention to the education sector of Pakistan and develop plans to provide free good quality education to male and female students of our country.

Students you must avail all facilities that you already have and study as hard as possible. Because you are the future of our nation. If you gain good education and succeed in your future careers. Then your success will help Pakistan become one of the developed countries of this world. For more educational news keep on visiting our website regularly.

Related News
---