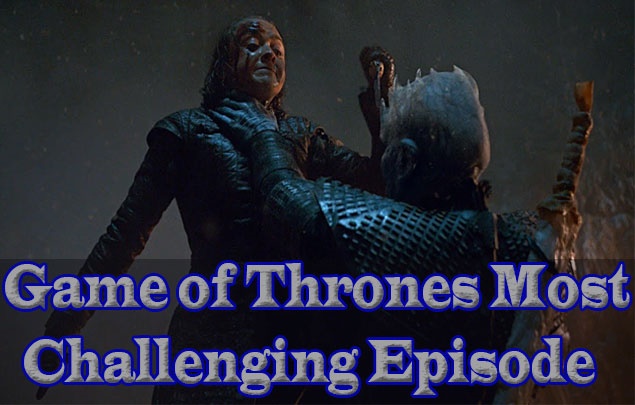 Game Of thrones fans waited seven and a half seasons for the full strength of the Night King and his army to descend on the living. So the episode also needed a fine theme music to keep the fans at the edge of seat as the Night King marches to Bran Stark. The episode music is composed by Ramin Djawadi and he did a great job.

Read More: Wrong Number -2 Teaser has gone viral

The piece begins with the a simple piano Playing a simple and few notes on point, than a group of strings collides with them, before the night king face-off Bran a haunting piano is played. Djawadi says it was the difficult job as he faced on the show. Djawadi says as you having gone through all this battle tune, with piano it's sad and once your into piano you think that it's the time when your favorite characters going to die.
The challenge was to keep the viewers tensed throughout the episode. We build little spots of hope, but its gets away again. This was the most challenging episode of its sheer size, we shot battle of the bastards which was about 20 minutes long, but having an entire episode full of chills, thrills and battle was difficult. In all these seasons, Djawadi says the best part is The Night king theme with some catchy music is my proudest achievement.

Read More: Load Wedding nominated for Jaipur International Film Festival 2018

The directors were very helpful in describing the tone of the song. It was trick for me as there wer no lyrics in it. But I worked hard and a managed. And Honestly I love it!

Related News
---