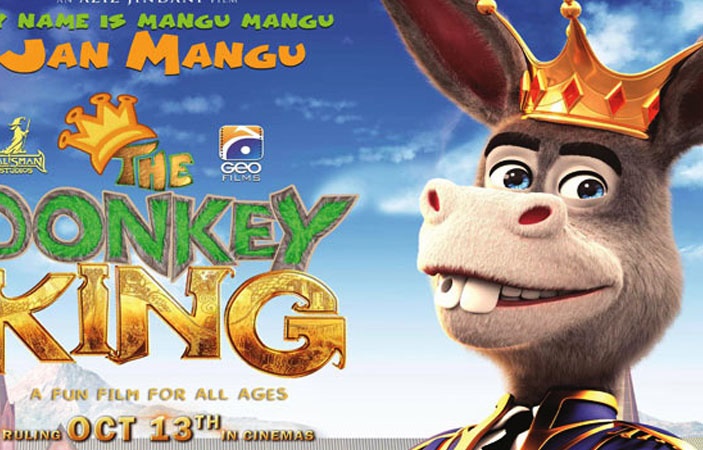 Pakistan's recently released animated movie named The Donkey King has done a business of 30 million in its opening week.

First animated movie under the banner of Geo broke all previous box office records by raking in 13.5 on its third day of release, while it was premiered on Friday (October 13) in Karachi and had a public release the next day on Saturday.

Urdu News: Ranbir & Deepika to Share the Big Screen Once Again




BeEducated.pk wants to remind our readers that until the end of movie's opening week, it had done a business of over 30 million and that is a great accomplishment for any animated film made within the country.
Fun Movie for Kids & Adults
As the Donkey King discusses social topics including politics, it is said to be loved by both kids and adults. According to sources, the movie is non-stop fun and consists of multiple short scenes to keep the audience interested and entertained.

The film also includes a satirical play on leaders and their followers by comparing them with Kings and their subjects, which have become total slaves.



The animation and voice over quality are up to the international standards, so people can expect better movie watching experience in comparison to all previous animated movies featured in Pakistan.
Jan Rambo Makes a Comeback
Children have come to love the film's dialogue, "My name is Mangu, Mangu Jan Mangu— the washing machine", and its soundtrack 'Donkey Raja'. While the parents have liked the film and also want to take their kids to watch it once more.

More News: Sui Dhaaga Earns 20 Crores Within First Two Days of its Release

As Afzal Khan (famously known as Jan Rambo) lends his voice to Mangu (the donkey) his old dialogue has been given a twist and reintroduced to the young generation.



So, for more entertainment news keep visiting our website on daily basis.
Related News
---