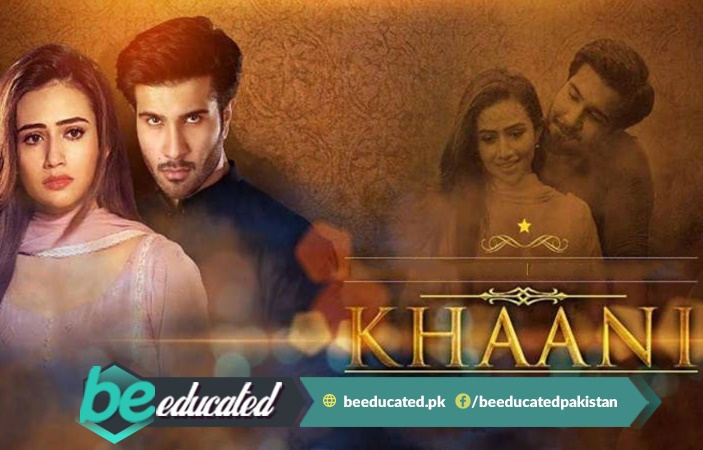 Pakistani TV serial 'Khaani' came to an end, after its last episode aired last night on Geo Television. According to news reports, public are giving mixed reactions to the show's ending as Mir Hadi was able to walk free from his ultimate demise.

Mir Hadi Was Not Hanged!

BeEducated.pk found out that most fans of the drama series wanted to see the male protagonist to meet his maker by getting hanged at the show's ending. However, Khaani and her family forgave him for his sins and he was able to live the rest of his life.

Khaani's mother did not want to take away a mother's son away from her so she forgave him. As the drama progressed, Mir Hadi still remained unaware of their decision. Until finally he stood in front of the gallows (phansi ka phanda) and was taken away to meet Khaani, where she explained to him that he will be freed. Listening to this news Mir Hadi only feels awful because in his opinion, 'Living on will be a bigger punishment than dying.'

People Loved the Drama's Story, Dialogues and Acting Performances

While many people wanted Mir Hadi to hang, others felt that letting Hadi live was a better ending to the show as he could be seen doing good deeds (like becoming a teacher in prison). All in all, Pakistanis have loved the show and were shedding tears at most point of the dramas, especially the last episode.

Feroze Khan, who played Mir Hadi, was appreciated for his acting in the drama. Though someone tweeted: "The Worst Character of Khaani is Khaani!" Criticizing the female lead's poor acting performance in the show.

After the episode was aired Feroze Khan showed his thanks to his fans by tweeting: "Honestly the response is crazy that's all I can say. Thank you so much all of you for appreciating and loving the work. I will make sure I don't let this get on to my head ever and keep working my hardest till we get Oscar together lots and lots of love to every single fan." So, to get more entertainment news keep visiting our website on daily basis.

Related News
---