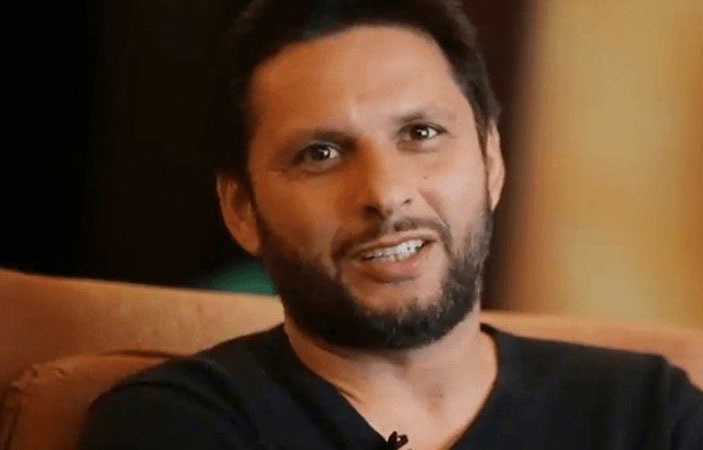 BeEducated.pk wants you to know that Former T20 Captain Shahid Afridi has declined to work with Pakistan Cricket Board (PCB) in the future.
Afridi Hopes Ehsan Mani to Improve Cricket in Pakistan
Talking to media during a ceremony in Karachi, Shahid Afridi said that Najam Sethi showed full responsibility for running the cricket board. Organizing Pakistan Super League (PSL) was a difficult task, which was carried out by the ex-chairman brilliantly and this brought back international cricket to the country.

Read News: Shahid Afridi Gives Away Awards at PCB Award Ceremony 2018


The former captain also said that the new Chairman of PCB Ehsan Mani has vast experience, so hopefully he will work to bring improvement in Pakistan's cricket.

Shahid Afridi said that there is a huge hand of departmental cricket in handling domestic cricket, it should not be discontinued. PCB should establish good quality cricket academies in all big cities of the country as they exist in Lahore and Karachi.
"I Do Not Want to Work for PCB", Says Afridi
Afridi replied to a question saying that I do not need to find a job in PCB, there are big minds and experts present to run the board. Talking about the current Pakistani cricket team he said, "The way Sarfraz is carrying the team, Insha Allah Pakistan will win against India in Asia Cup."

Also Read: Pakistan Cricket Team Getting Ready For Asia Cup 2018

Former captain said that we should give time to Imran Khan as he is thinking about various other issues of the country. He added that Imran Khan does not only lead PTI now, but he is also the Prime Minister of Pakistan.

On the topic of PM's oath ceremony, Shahid Afridi said he was not invited for the event and further explained that he was on his tour to Japan on those days anyway. He said that it was a positive step to invite Navjot Singh Sidhu because fighting all the time cannot and will not resolve the matters between the two neighbouring countries. For latest sports news and much more, keep visiting our website on daily basis.
Related News
---