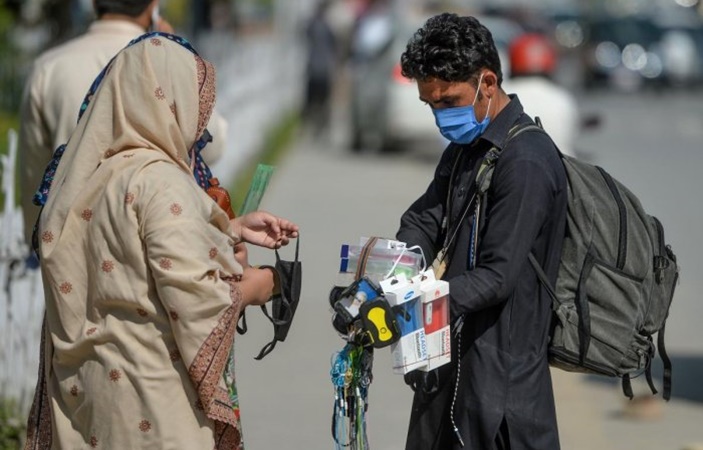 By BeEducated.pk Updated Saturday, March 28, 2020

KARACHI / LAHORE / PESHAWAR / QUETTA: The number of confirmed COVID-19 cases in Pakistan rise to 1,415 on Saturday Evening after more people tested positive in Punjab. The cases of COVID-19 in Punjab are rapidly increasing and It is now ahead of Sindh.

The province-wise break up confirmed cases as of 5:00 pm, March 28, is as follows:

Total confirmed cases: 1,415
• Punjab: 497
• Sindh: 457
• Khyber Pakhtunkhwa: 180
• Balochistan: 133
• Gilgit-Baltistan: 107
• Islamabad Capital Territory: 39
• AJK: 02

READ MORE: People also read Precautions and self-treatment for COVID-19s

Total Deaths reported: 11

• Punjab: 05
• Khyber Pakhtunkhwa: 03
• Sindh: 01
• Balochistan: 01
• Gilgit-Baltistan: 01

More than 27,000+ deaths cases have been recorded globally, coronavirus confirmed cases in the USA reach over 100,000; Currently, the mortality rate is high as 15,000 in Europe and Italy: 8,165 deaths out of 80,539 declared infections, Iran with 2,234 deaths out of 29,406 affected cases, Spain with 4,089 deaths out of 56,188 active cases, China with 3,295 deaths out of 81,285 affective cases, mortality rates are on the peak in Italy, Iran, Spain, USA, France, Uk since the virus first emerged in December.

More than 594,000+ declared virus cases have registered, the actual amount is more than that and it's now spread in 199 countries and at least 268,191 are active cases in Europe, worst-hit continent.
READ MORE: Coronavirus Helpline Number in Pakistan

Read more information on this website about the latest updates from Pakistan and around the world.

Disclaimer: There may be some variation in the total number of confirmed cases reported at the country level. These figures quoted accordingly federal and provincial authorities.
Related News
---