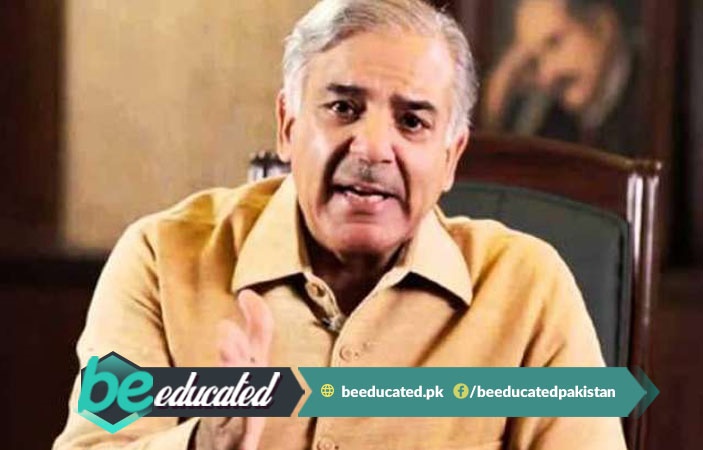 In the past few days, a video has gone viral over the internet in which Shahbaz Sharif can be seen running in the streets of London. The man, who had filmed him crossing roads, has advised ex-Chief Minister of Punjab to use zebra crossing next time.

Shahbaz Sharif Comments on His Recent Video

After watching his viral video, President of PML (N) Mr. Shahbaz Sharif commented to make another video of him and send it (to Pakistan). He said this while the reporter tried to capture him getting into his private car in London.

Hearing his comments everybody, including his colleagues, had a laugh. In response the journalist said, "Sir, next time, kindly use the zebra crossing." BeEducated.pk wants people to know that Shahbaz Sharif is running in streets of Harley (London) because he went there to know about the health condition of Begum Kulsoom Nawaz, his brother's wife.

Begum Kulsoom Nawaz was put on a ventilator, in Harley Street Clinic, after she suffered a cardiac arrest. Her health is neither improving nor deteriorating, however doctors have revealed that she is in critical condition.



Ex-Chief Minister of Punjab Will Soon Return to Pakistan

Shahbaz Sharif is expected to return to Pakistan today (June 21) from his visit to London. Therefore, we will have to wait a little longer to see him crossing roads like any other person. Because we do not know when he will be going to a foreign country again.

Let's see what happens the next time the President of PML-N has to cross a road. Hopefully, he will act on the journalist's advice and use the pedestrian (Zebra) crossing. Finally, keep visiting our platform as much as possible to know more about trending news in Pakistan.
Related News
---