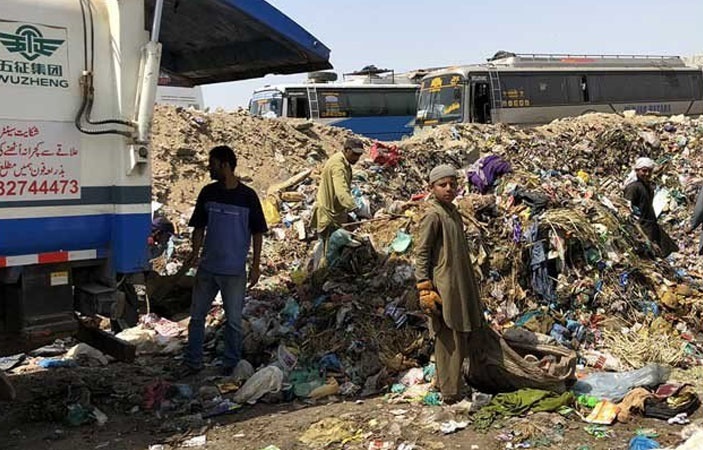 Hubco officials have claimed that Karachi's non-recycled waste can be used to produce 200 Mega Watts (MW) of electricity.
Initiation of Waste-to-Energy Plants
Hubco authorities informed the Chief Minister Sindh Syed Murad Ali Shah in a meeting that if they use all the non-recycled waste (13240 Tons Per Day) of Karachi then it can produce about 200 MW of electricity to overcome the energy shortfall in the city of lights.

Also Read: Chinese Company Acquires License to Generate 40 MW in Pakistan

BeEducated.pk found out the Hubco team told CM Sindh that the issues of water shortage, wastewater and management of solid waste can be resolved through desalination of sea water, recycling of wastewater and using the tons of solid waste to generate energy

On which, Chief Minister of Sindh said that the plan for generating electricity from waste can be started under Public Private Partnership (PPP) arrangements between the Sindh's Solid Waste Management Board and KWSB, to make further developments in the region's water projects.
Sindh Government Ready to Work With Private Sector
Hubco and Sindh government can work jointly on such project, and for this purpose CM Sindh has directed Chairman P & D Mohammad Waseem to prepare a detailed proposal for the waste-to-energy plant. He further said that Public Private Partnership (PPP) unit can work on this project as well.

Read News: PM Imran Khan Plans to Stop Power Theft By Creation of Task Force

Chief Minister Sindh also directed Chairman P & D to review the amount of waste that can be provided for the production of electricity, along with a research on how much land is required for installation of such a plant on the land site.

P & D department and Sindh PPP unit will have to review the proposal for this project, which includes provision of desalinated water to the city of Karachi, power generation from the solid waste and recycling of waste water for industries. For latest news in all fields and sectors of Pakistan, keep visiting our website as much as possible.
Related News
---